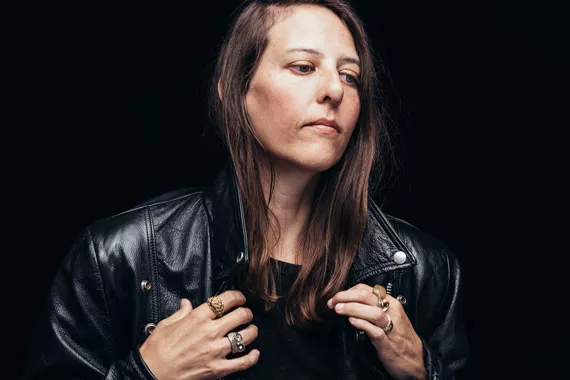 Jennifer Castle w/The Attempted Murder of Laura Jean, Kurt Inder, LUKA Thursday, January 19, 9pm Seahorse Tavern, 2037 Gottingen Street $23/$25
Two years removed from her gorgeous, Polaris Prize-shortlisted album Pink City, Jennifer Castle continues to call out with incisive lyrics and a sharp, effervescent voice. While both Pink City and the new music that she's been working on flesh out her songs with lush instrumentation, she says her music stems from a fundamental place of solitude—aptly, her performance at the Seahorse for the In the Dead of Winter Festival on Thursday will be solo.
"Certainly between playing solo and the records there is a kind of discrepancy," says Castle. "I tend to think of my records as me on drugs, and my performances more as just me, just there.... The songs just have to kind of be there, with or without all the accompaniment."
Beyond performance, Castle says that the notion of solitude holds a broader resonance for her.
"I feel like I'm pretty gripped with the idea of solitude, both because I need to have a lot of it just to feel alright and because that's where music comes from for me," she says. "I've always thought about writers and I'm captivated with how much time they spend on their own and how sad that is. I spend so much time on my own too—it's not sad, it's joyful, but there is some loneliness in it. So I tend to call out a lot from that spot."
It feels fitting that Castle is bringing these songs to In the Dead of Winter. Castle was born the day before the December solstice—a day that she calls a part of her "self-mythologizing"—and winter is her favourite time of the year.
"It's just such a time of faith—you have to believe you're going to get through it," she says about the season. "It changes me every year and I have to kind of rouse my spirits a bit to get through it. It's hard!"