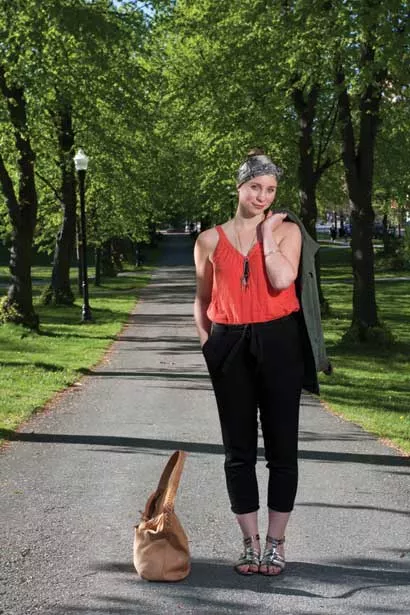 Jennifer Pritchard
Occupation: Server at Cafe Istanbul; soon-to-be city planning graduate student at the University of Manitoba.

Personal style: Edith Bouvier Beale on a bicycle.

Favourite item you're wearing: Definitely the snake print headscarf. It keeps the hair out of my face.

What's new?I'm working with a floating collective to submit a proposal for a temporary public art installation in HRM.