JONO Developments is taking the city to court over its mismanagement of the St. Pat's-Alexandra ordeal.
The company alleges it suffered financial damages "as a result of HRM's negligence in failing to follow its policies and procedures." JONO lost profits, legal fees, miscellaneous expenses and interest on a deposit for the site, lawyer David Coles wrote in the statement of claim.
JONO has also appealed the Supreme Court decision that found HRM did not follow its own procedures in the disposal of the former school site.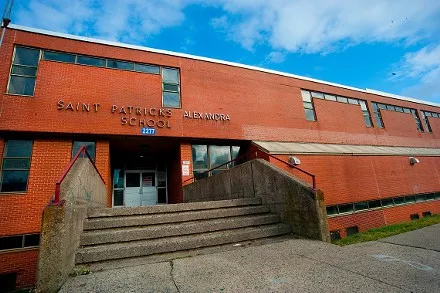 The company still hopes to develop the site, Joe Metlege said over the phone Tuesday. The best-case scenario would be if the city honoured their agreement, he said.
In 2011, HRM issued an RFP for the nearly four-acre school site. JONO Developments along with two other developers and three non-profit groups submitted proposals. City procedure said non-profits should be considered first, but staff ranked for-profit proponents against non-profits. JONO scored highest with 88 and 89 points out of 100 for the company's two proposals.
Council voted to sell the property to JONO, and an agreement of purchase and sale was executed Jan. 9, 2012. The next day, council voted to rescind the sale.
The suit didn't surprise the city, and it was reasonable considering the circumstances, HRM spokesperson Janet Bryson said Monday. The city's legal team is reviewing the case and has 15 days to respond to the suit, which was filed Oct. 28.
Meanwhile the three non-profit groups who were awarded the chance to re-apply for the property are working on their proposal, due Nov. 12. HRM said its call for non-profit proposals is ongoing.
Lawyer Ron Pink has advised the groups to submit a proposal. "But if the appeal is successful, then it's all for naught—the whole proposal goes out the window," he said Tuesday. The appeal goes to court in May.