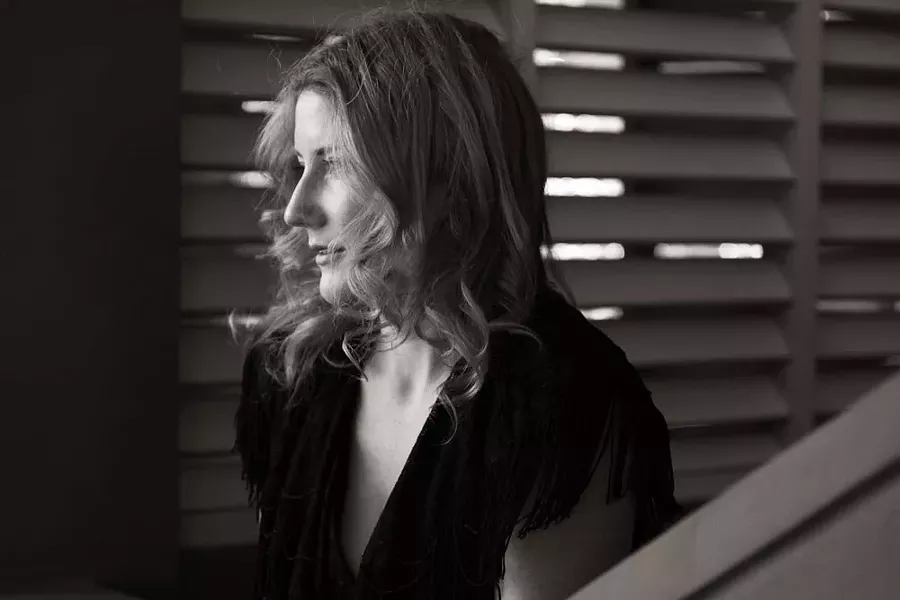 Kathleen Edwards is on a break. After more than a decade of worldwide touring, four full-lengths, 11 Juno nominations, one Polaris Prize gala hosting gig and a pair of Letterman appearances, she's back in her hometown of Ottawa with a new house and a new dog and no new songs.
"I've been in that constant cycle of: You make a record, finish it, spend all this time leading up to that, and then you go on tour and you're on the road for a year and a half, and then you come home exhausted, and then you spend a couple of months getting your head around those creative ideas," she says from somewhere between Toronto and Ottawa. "You don't get off the treadmill, you just set the treadmill a little slower, and you're still on it."
Edwards has been running fast in the wake of the year-old Voyageur, with a hotter spotlight due to producer/then-boyfriend Justin Vernon and its moderate shift away from alt-country toward pop. "I think I've had the largest fanbase I've ever had because of Voyageur. Maybe my old fans didn't like Voyageur, but they aren't walking away," she says. "They'll say, 'Where's the pedal steel? How come Colin Cripps isn't playing on your records anymore?' To quote my old drummer, we would go to Holland and he would be like, 'They want the shoot-em-up bang-bang music!'
"The problem with music is, for good work and stuff that's emotional like art, it draws people in and makes them feel like they're part of it. They own part of it. Which is good, that's what you want. Almost the biggest compliment you can get as an artist is somebody saying something you did spoke to them," she continues. "And then at the same time if you don't continue to be that voice for them, it's a letdown. And yet they all go to their jobs or grow personally and they don't have to suffer the wrath of the judgment of other people for what those decisions are."
Though she's got a healthy musical profile at the moment, Edwards has instead chosen to take some for herself–leaving Toronto for Ottawa, leaving songs aside–because music has affected her health.
"I'm still figuring it out but I kinda believe that not getting off that treadmill and feeling that constant pressure to be a be a team player did lead to major anxiety which did lead to depression," she says. "That constant sense of not being able to answer my phone and lock the door and turn off the lights for long periods of time. I don't know what to do now. I think I'm going to take as long as I need to until it reveals itself. I moved in September and I haven't unpacked my instruments. I haven't set my piano up, I haven't done any of that stuff. I think I've come a little too close to hating music."
The good news is the time off has freed her up to do things she wasn't available to do before, like come east to close In the Dead of Winter. She'll be bringing veteran band members Gord Tough and Jim Bryson, who has his own show Thursday night at The Company House. "We really cover a lot of territory, sonically," she says of the trio, adding that the setlist will cover "pieces" of her whole catalogue.
"My favourite songs to play are definitely the newer ones, which is as it always would be. But then I play my first song, 'Six O'Clock News,' and it's the one song in the set that people cheer at the beginning when you play it," she says. "That's a fun feeling and I still love playing that song. It doesn't feel like 'Huh, here we go...' Sometimes I feel that way about 'Back to Me' or I feel that way about 'In State' and I'm like, 'Here we go, this is fun for everyone else.' But god, I'm not coal mining."