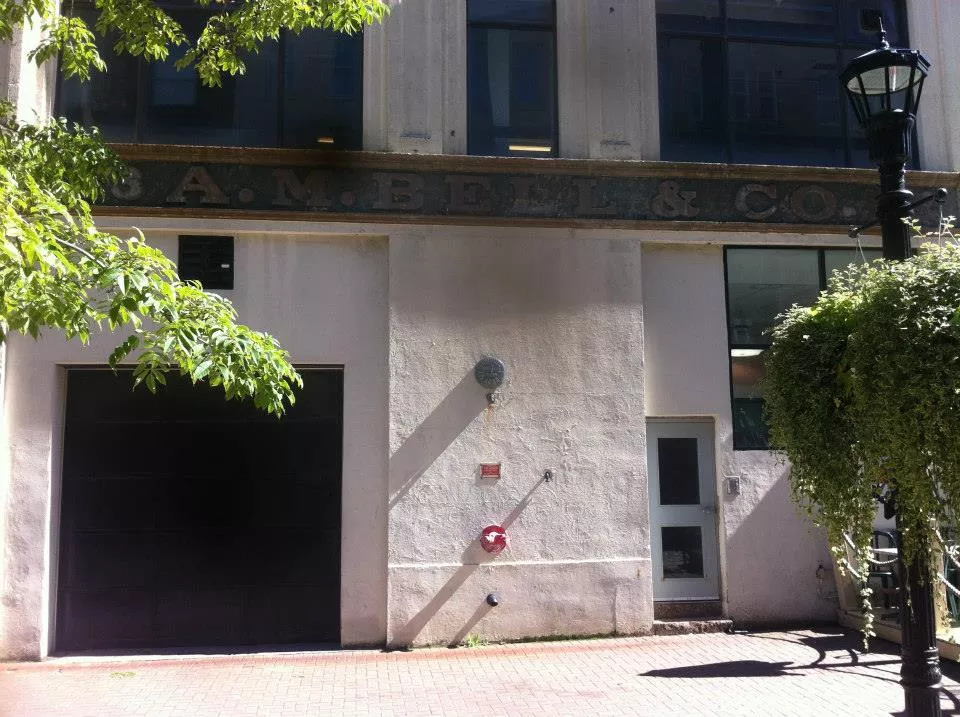 Watch for an awning here, designed by eyecandy signs
"It was just kind of happenstance," says Ray Frizzell of how he and David McQuaid teamed up to create downtown Halifax's newest furniture store KEW, which opens this Saturday (December 7) at 1861 Granville Street.
"We happened to bump into each other and started talking about furniture and products we loved and it just went from there." The pair bring a wealth of experience in the biz (Frizzell started Statement before selling it five years ago) and a shared love for "clean, simple, modern" design, that leans a little edgy, to the store. Frizzell says the well-made, affordable pieces they've chosen are "designed for real life, designed to be used and designed to be lived with."
A step inside the KEW showroom will reveal exclusive products from stylish but livable furniture (some of which is Canadian made) to unique accessories like porcelain from artist, designer and NSCAD alum Erin McCutcheon and type-based maps of Halifax from Dave Murray. "The goal is for the product to be accessible in price and functionality," says Frizzell. "I personally own one of the couches we carry...a year and a half later, and it looks like it did the day we bought it."
Peep KEW's Facebook for store hours and updates.