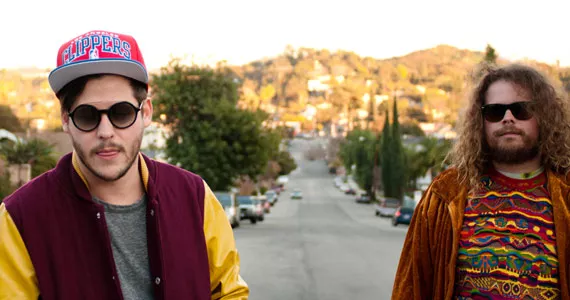 This isn't Stephen Pope's first HPX: he graced the stage as bassist for the late Jay Reatard's set at the Marquee Club in 2008. "Halifax is one of the most beautiful cities I've been to," Pope recalls of his previous visit, amongst other memories: "I remember falling off the stage and splitting my pants right down the crotch."
The following year, Pope famously abandoned his spot with Reatard to take a gig with California indie band Wavves, to which he's reluctant to attach the word surf as a descriptor. "There are definitely some surf rock influences that shine through our stuff, but I feel like we get called that because"---guitarist, frontman, and Jared Swilley-puncher Nathan Williams---"is from San Diego and we're called Wavves so it's just easy." Pope says that if people come to a Wavves show expecting to see Dick Dale, "they're in for a surprise."
Pope shared cowriting duties on Wavves' latest album, Afraid of Heights, which wound up being the band's biggest success yet, debuting at 81 on the Billboard 200. And since September, Pope and Williams have been heard in living rooms across Europe and North America as DJs for a fake radio station in Grand Theft Auto V, a game that generated $1 billion in sales in its first three days of release. "It's definitely surreal that that many people are going to hear my annoying voice in between songs while they steal cars and run over prostitutes," Pope says.
And while the HPX crowd will likely stand politely in one spot and not murder anyone while listening to Wavves, Pope is excited to be able to make a living playing music.
"When you're on tour, you kind of always miss home," he says. "But at the same time, when you're at home, you always want to be on tour. Playing shows is always the most fun I ever have." And quite the workout, too: "It's also the most exercise I ever get."
---
Wavves w/Obits, Cold Warps, OUTTACONTROLLER
Wednesday, September 23 at 8pm, $30
Olympic Community Centre, 2304 Hunter Street