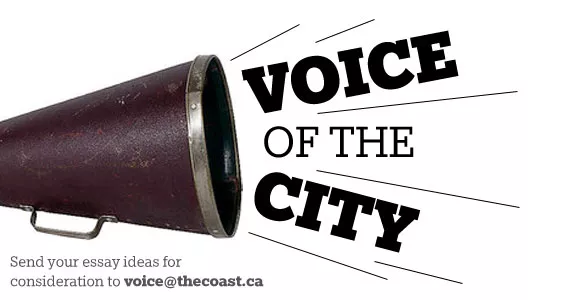 I am a professional chef. I love making good food, and I'm passionate about food security and eating locally. Community gardens are one answer to increased food security, but I fear they are falling short of our needs. As is, the majority of community gardens are relatively small and in more affluent areas of the city. With the exception of the Hope Blooms garden in the Gottingen Street area and the community garden in North Dartmouth, most community gardens seem to be more a place for hobbyists. Having a space for people to come together via a community garden is beneficial, but it is time for us to become serious about food security on a larger scale. And community gardens aren't cutting it.
Over the last decade there has been a resurgence of local food movements across North America. These movements have been rooted in reconnecting urban residents (primarily) with local food producers. They have helped foster a renewed appreciation for seasonal, healthy eating, and a better understanding of issues farmers face.
The local food movement has also allowed urban residents the opportunity to directly participate with farms via Community Sourced Agriculture organizations (see Food, page 14).
But even with all these positive achievements, a secure source of healthy food still eludes many people in our city. People living in the north end of Halifax and in north Dartmouth have a hard time getting local, affordable food. This is because there aren't any smaller, independent grocery stores catering to those areas, and the large chain grocery stores are centrally located catering to several neighbourhoods. Centrally located chain grocery stores present a problem because people who are struggling can't get there and even if they could prices are set for profits not people.
This may change. Recently, both the Community Carrot Co-Op in north end Halifax the Community Food Centre in north Dartmouth have landed large grants, and so food security and reliable access is on the mind of many people. The Carrot hopes to establish a storefront, providing affordable, fresh food, while the Community Food Centre will offer educational programs on cooking and gardening, plus communal meals.
But that's not enough. We need to advocate for our communities and push for city policy that supports full scale urban agriculture and urban hens. HRM is far behind other jurisdictions on these issues. Yes, we need to educate our local politicians, but the push has to happen at the grassroots level. As a community, we can create opportunities to grow food on a street, across a neighbourhood, in our community and across all of HRM.
So, how can we change this? Throughout HRM we have green space that is being under-utilized; there are inedible plants and flowers lining the majority of municipal and provincial buildings. A model for real action, as opposed to endless municipal staff reports, comes from Todmorden, England. In that city, there's a movement called Incredible Edible that gives equal, universal access to public land for people so they can plant and harvest food on it.
Think of all the landscaping throughout HRM---for example, the planters in front of municipal buildings that now hold bushes, shrubs and flowers that we can't eat. Now imagine that instead of growing flowers and shrubs, we grew food. Think of how great it would be to pick a cucumber from in front of the police headquarters on your way home, or to pluck tomatoes by the library after returning some books or a late-night snack of snow peas next to the sidewalk as you go to a friend's house.
There are direct relationships between what you eat and how that affects your health, and people in HRM living in poverty have their health compromised daily because of lack of access to affordable, fresh healthy food. In Nova Scotia, we have some of the highest rates of cancer, diabetes is on the rise and the health of our young people is failing. To be able to plant and harvest healthy food across HRM can began to change this tide. Food security should be a grassroots response: we can change land use, grow food and change lives.
---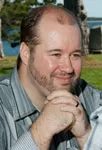 Bryn Jones-Vaillancourt is a local chef, native of Dartmouth and is passionate about community, food and how we can improve it for everyone. His website is bryndartcentre.ca.
Send your essay ideas for consideration to voice@thecoast.ca