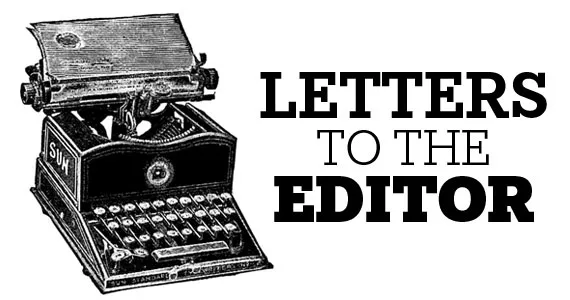 Know bulls
Last week's "Calling bullshit" letter from Ty Savoy uses a series of oft-repeated falsehoods to try to ban the upcoming PBR event in Halifax. It requires a response from my organization, Professional Bull Riders.
Contrary to Mr. Savoy's claims, there is no negative stimulation causing the bulls to buck. These extraordinary animals are not shocked or otherwise agitated to buck. Their tails are not "twisted," nor, as others have been claiming, are the bulls' genitals "tortured." (The soft, loosely fit cotton flank strap on the bull's haunches never touches the animal's genitals.)
These bulls are genetically bred to buck, treated like world-class athletes and live a life four to five times longer than bulls not in the PBR, who enter the food supply at a young age.
Countering the fictitious hysteria among those opposed to the sport of bull riding, Coast readers considering attending the PBR event deserve the facts, including knowledge of gifted and therefore fortunate animals, who live a pampered, long life in which they are treated with love and care, retire to stud and die of natural causes on a farm.
Considering the all-too brief life of all other bovines, animal welfare activists should support this sport. —Andrew Giangola, vice president, Professional Bull Riders
It's gotten better
It is both sad and disappointing to read that things haven't changed enough in the 40-odd years that I have worked in the service industry ("Turning the tables" cover story about mistreatment on the job, by current and former restaurant staff in Halifax, March 22). But it really was much worse back then. I successfully charged and sued no less than three employers for sexual harassment during that time, and it has left me so permanently scarred that I can barely trust anyone's motives and actions, nevermind those of employers. So...how bad was it?
The first employer was so evil, he demanded his female staff have sexual relations with him or else he fired us, and then told future prospective employers we were fired for stealing. I kept careful records (dates, names, times and exact words or actions) and recruited witnesses who had also been subjected to advances and went to the Human Rights Commission. Even with my guns loaded with all of this I was told that he could afford a better lawyer and it was my word against his. And then they try to portray you as a liar, or crazy or a money grubbing whore and threaten to blackmail you and your friends. Yep.
It was at great personal cost that I persisted and won, and I did eventually succeed in stopping him from further victimizing other female staff. His establishment was actually shut down when the severity of his crimes came to light. (That was in 1980.)
So yes, it was much worse back then. And I actually blamed myself. I had a breast reduction that took me from a 38C to a 36A, thinking I would attract less attention of that nature, and I hated the fact I was tall and blonde. I should perhaps write an expose on how bad sexual abuse in the workplace can get, except in the most recent lawsuit (circa 2001) I signed an agreement not to disclose the terms of the suit or name my employer. But it was horrific, and no amount of compensation or therapy will ever undo the harm done to me.
That is my history. And reading some of the complaints you published I'm reminded that some of us have gaping wounds and scars that open up and fill with salt every time I hear sexual abuse continues in any form. —I AM NOT POLLYANNA
All the rage
Bravo to a great idea ("Get ready to take it all out on Halifax's first Rage Room," ShopTalk by Allison Saunders, posted at thecoast.ca Apr 12)!! —posted by Shelley R
So, let's make even more trash for our landfill problem? Instead of putting in a little effort to try and recycle things they don't need, people are just going to bring it to this shithole to ruin. Why would The Coast promote something like this? —posted by Kakera
Not enough stuff in this city to make me feel better. —posted by Scott Johnson