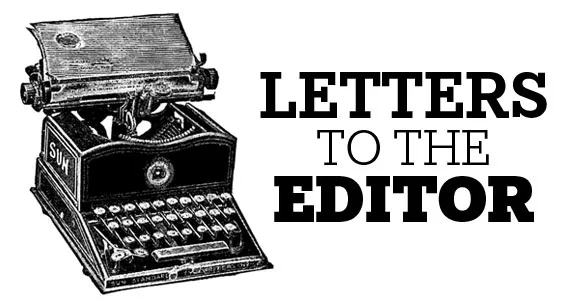 Fossil fools
I am visiting Halifax from Calgary, just reading your paper for the first time. There is a letter, "Fossil fuel flop" by Alison Petten, and I'm wondering if there's any chance she could let us know which subsidy she is referring to when she writes about Justin Trudeau's budget cutting subsidies to the petroleum industry (Reply all, March 30). Is it the carbon tax, or the royalties all resource companies pay or maybe the the new tax treatment on new exploration? ConocoPhillips and other majors have been selling off oil sands properties at an alarming rate—must be because of all the subsides they receive.
The biggest subsidy I see is the unfair treatment of Canadian oil versus imported oil, "the differential" from other countries with no safety, human rights or immigration. Yes, no immigration at all. If you think there is no cost to these items, then you probably believe in subsidies. When the next tanker pulls into Halifax Harbour from Russia, Saudi Arabia or Venezuela, maybe ask Alison which subsidy she would like to end? —Greg, Calgary
There is an important fight going on that we as citizens must win. The fight is with the fossil fuel companies. The issue is that most of their proven oil, gas and coal reserves must be left in the ground. To extract and burn these available fuel supplies would threaten hotter temperatures, higher sea levels, more acidic oceans and increasingly frequent extreme weather events. This is not the future we want.
But the fossil fuel extraction companies are highly focused on providing value for their shareholders. Stranding their oil, gas and coal reserves in the ground reduces their profits. We can therefore be assured that this powerful industry will vigourously resist pressure to leave their valuable assets in the ground. It is up to us to fight this resistance.
People power is also a formidable force. Witness the success that people protests have already had on the oil industry. They are, in part, the reason why the industry may have to write down the value of their proven reserves by over a trillion dollars over the next 10 years. People and organizations are also impacting the industry's ability to raise capital. Many reserve extraction projects are now more difficult to fund because of activism like investor divestment and boycotts.
However, the fight is far from being won. Trans Mountain, Line 3 and the Keystone XL pipelines have received government approval. A fourth pipeline, Energy East, has been proposed. This is happening even as we are rapidly switching from oil to renewable energy sources, and it's hard to believe we will need all of this pipeline capacity in the long run.
Switching to renewables is a great way for people and markets to oppose the traditional fuel companies. With solar and wind energy becoming much cheaper in the past seven years—85 percent and 66 percent cheaper—renewable technology is now becoming less expensive than fossil fuels. Some large commercial energy purchase tenders are being won by renewable energy bidders. Recent examples include bids that came in under three cents per kWhr in the United Arab Emirates and under four in Mexico. The market is now considering renewables very seriously.
When the price for renewables is clearly less expensive than fossil fuels across the board, then energy buyers will switch to the lower price source. They will get the added benefit of reducing their carbon footprint and increasing the employment numbers in the process. This is why global renewable energy accounted for 69 percent of the new energy capacity additions in 2015. Are we over estimating our future need for oil and the corresponding need to build so many multi-billion dollar pipelines? The answer seems to be a resounding yes. —Ron Scott, Halifax
As progressive as councillor Waye Mason appears to be, I have to take issue with a quote from him in your "Buck the energy system" article (The City story by Rebecca Hussman, March 30). Mason says: "District energy is competitive, leave aside the moral or environmental argument." I say: Really?
Isn't it time for our leaders to do exactly the opposite? It is long past time to acknowledge that economics CANNOT trump other moral and environmental imperatives. Imperatives that are much more important than financial self-interest and our conjured economy.
Politicians have long abrogated responsibility to our people and our planet in the name of misguided and inequitable economic growth. That stance must be put aside immediately. —Gord Lehman, Halifax