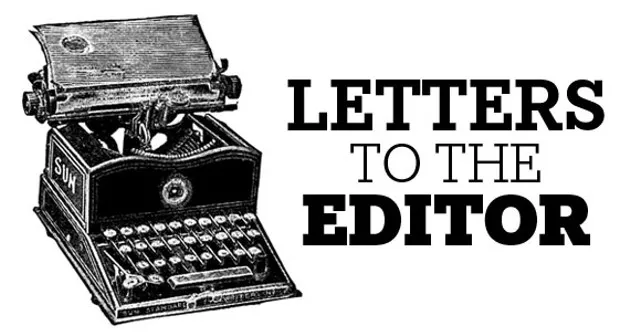 Climate: Endgame
Looking for heroes? I have some to recommend. They are the young people who recently marched, in Halifax and around the world, for what should be their birthright—a supportive climate in which to grow up and fulfill their promise.
Those young people left school on a Friday, not to start their weekend fun early, but to ask the most piercing of questions: Why should they care about their future when it looks so grim? Why should they work to build careers and families when climate change threatens their lives? Why should they shoulder their responsibilities when we grown-ups are shirking ours? They're calling us out—and quite rightly. By sidestepping decisive climate action, we are failing them.
How can this be? After all, homes and workplaces are more energy-efficient, transit is gradually improving, cars use less gas, we're eating more local food, a ban on plastic bags is coming, recycling is part of our lives and carbon pricing is in place. Haven't these efforts made things better? Yes, and we can take pride in them—but they won't reduce greenhouse gas emissions to safe levels.
We've fallen short by allowing ourselves to make a series of well-intentioned but short-sighted judgments. We decided that climate change was peripheral to "real life" priorities. We took for granted that a low-carbon economy couldn't be a prosperous one. We assumed decisive action would be riskier and costlier than the status quo. We chose to view climate policy as a typical game of political dodgeball between interest groups. And we concluded we were too small to matter in any case. Sadly, compromised efforts were inevitable.
Now the snowballing speed of climate change is clearer than ever, and so is this: Good intentions and half-measures won't get the job done. If our children are to have a chance at a livable climate, dodgeball must give way to commitment and collaboration. It's time for environmentalists, leaders from business and industry (including fossil fuel producers), taxpayers' and workers' representatives, social justice advocates, politicians of all stripes and other key stakeholders to find common ground and a way forward.
The payoffs could be almost immediate. Revisions of two key frameworks—Nova Scotia's Environmental Goals and Sustainable Prosperity Act and HRM's Community Energy and Climate Action Plan—are underway. Instead of the usual ineffectual compromises, what results could be the strong, progressive initiatives that only unified, win-win thinking can produce.
Canadian Adam Kahane, who coaches groups as they wrestle with complex challenges like ours, tells a story from one of his experiences. As the group began working together, one of its members rose to announce that he saw two options for them—a practical one and a miraculous one. The practical option, he said, was for them to pray for supernatural forces to take pity and solve their problems. The miraculous option was for them to take responsibility and find a way forward together.
Those young climate heroes will take to the streets again on May 3, pleading with us to go all-in on the miraculous option. I don't know how we'll respond, but I do know this: We will never have a more important opportunity to be heroes ourselves. —David Henry, Halifax
---
Recycling far from home
I am sure the Halifax Regional Municipality strives to create an environmentally friendly city, and I want to thank the employees of Halifax's waste-management programs—you are valued. However, HRM, you need to implement more sorted garbage bins onto the city streets. I am talking about the ones that label separate containers: Paper, organics, recyclables, landfill.
I was waiting for the bus yesterday on Spring Garden Road outside the Halifax Public Gardens. Beautiful day, but what wasn't so beautiful was the overflowing garbage bin I stood next to. Cardboard, plastic, styrofoam and organics all mixed together. We are pressured to sort these items out in our own homes or else we are rejected. Yet the street garbage shows leniency.
How is the Halifax community supposed to trust your movement towards a better environment if our public waste options are limited? —A member of the Halifax community