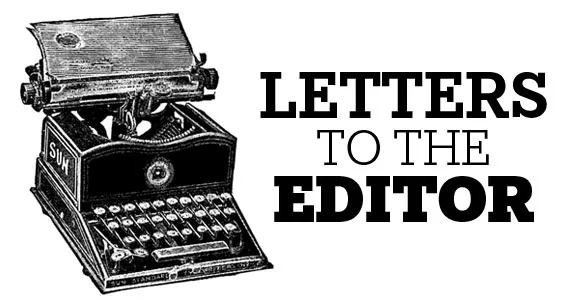 Lazy thinking
Just read Jacob Boon's story about Progressive Conservative MLAs debating the Cannabis Control Act, with Cumberland North representative Elizabeth Smith-McCrossin talking about "a completely different work ethic and very low productivity in Jamaica" ("Tory leadership candidate worries weed will make Nova Scotians lazy like Jamaicans," Reality Bites story, posted at thecoast.ca April 18). With comments like hers that slam two cultures at once, no wonder the PCs don't win any provincial elections.
I am from Ontario, and we employ Jamaicans here through the harvest season only because we have people here that refuse to work. These Jamaicans are hard-working people, dedicated to the farmers as they come back every year to work. Also, I find it an insult to the people of Nova Scotia for thinking that they could become lazy. This woman does not know her people, so I suggest that she gets out and meet the people of your province instead of assuming what people would be like. —Dave Hopper, via email
Well done, Jacob. I worked in Africville and Preston. Sadly racial insults prevail, even by individuals and groups who should know better. They need to be exposed. Good on you for your excellent report! —Gerald Hickey, Vancouver
I see the provincial Cons are going the Doug Ford/Trump route. They don't even try to hide their racism anymore. Sure as hell not ever again getting my vote. —posted at thecoast.ca by Master of Shame
Those same "lazy Jamaicans" who farm our fields in the Annapolis Valley every year? The fields that white Nova Scotians are too lazy or "above the work" to do themselves? Those same Jamaicans? Nothing lazy about travelling thousands of miles to perform gruelling work for long hours and little money in the baking sun. Those lazy Jamaicans? Give me a break! —posted by MT
MLAs Elizabeth Scott-McCrossin and Barbara Adams: Perhaps you are trying to appeal to the elderly, who you think are of the demographic that thinks kids today are lazy from smoking weed. Perhaps you've missed that thanks to the debunking of anti-marijuana propaganda from the '70s and '80s, today cannabis is prescribed to people over-55 as well as 35-year-olds. Did I mention prescribed? Thats also a term used by the medical profession for a medical recommendation due to its known treatment benefits.
Weed doesn't make people lazy, nor does where they're from or the colour of their skin. Opportunity or lack thereof does. Leadership or lack thereof does. Your constituents voted you in. I wasn't one of them who voted for you, but you represent me and US all. This is how you do that? Shame. You don't represent us. —posted by Griffin Rafuse
A lot of Cape Breton industry during the early 20th century depended on Jamaican labour, and it is often worth pointing out to certain "Tory traditionalists" from this province that slaves brought up from the Caribbean contributed, in large part, to the construction of Halifax's Citadel. Ms. Smith-McCrossin should also be made familiar with the iconic lyrics of Bob Marley's "Redemption Song." Those words were first delivered in a speech made by Marcus Garvey in Sydney, NS, in 1936. Nova Scotia has deep cultural ties with Jamaica that need greater recognition. —posted by Andrew McLaren
I personally don't agree with the legalizing of marijuana. It is a drug, and it is a fact that people may over-do it, which may consequently lead to negative results. However I do not agree with bringing down other individuals and their country, or assuming things just to make a point. I am a Jamaican. I do not and have never smoked in my life, I am definitely not lazy and like Smith-McCossin I am also a registered nurse. We are so much more than stereotypes. —posted by Theola Griffiths-Spencer
I am a Jamaican living in Nova Scotia. I am a graduate of Northern Caribbean University (Jamaica) with a bachelor of science in computer science. I am currently an international student pursing an associate degree in business administration. I have never smoked before nor am I lazy This time around, we Jamaicans won't be sensitive, instead we will get stronger. —posted by Romario Spencer