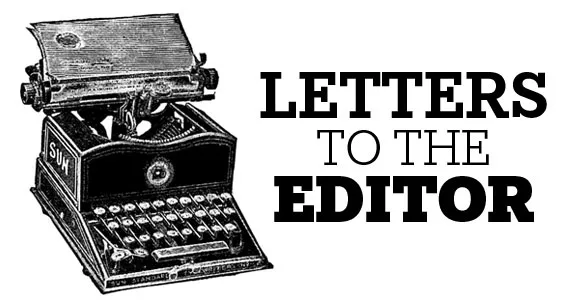 The "average" lie
Caora McKenna's story on city council spending decisions repeats the convenient-to-quote fiction that the average home's tax bill is $1,979 ("Money for tree and old people's knees," The City section, March 21). Council just approved a new tax rate which, combined with the province's archaic property valuation system, will increase the tax bill for 2019 on said "average" by a mere $43 per year, so who could complain?
However, this average must be HRM-wide, lumping in all rural properties as well as urban HRM. It would be of interest to have a reporter dig out the average urban, single-home tax bill. My guess is that it is closer to $3,000—which would make this latest increase more like $60 for the same old services.
Also of interest would be a report on the disparity in tax bills being charged for these same old services in urban areas. We are paying more than four times this so-called average and I'm sure there are many others who pay upwards of two or three times more than this so-called average.
There ought to at least be a limit on this open-ended system of municipal taxation, if they can't bring themselves to charge a flat rate for everyone receiving the same level of municipal service. — V. Bradshaw, Dartmouth
---
Stadium schemes
Why mayor Mike Savage and council have instructed city staff to enter into any kind of research on a business case for a CFL stadium is baffling to me. Many university business and economics professors, along with some some sports analysts, have expressed their opposition for the creation of a CFL stadium for Halifax, stating there would be no economic benefits realized and the taxpayer would be on the hook for years. The book Field of Schemes by Neil deMause and Joanna Cagan says it all: Even the Ottawa model for a stadium touted by proponents for a CFL team is beginning to show millions in lost revenue. There is absolutely no reason why council or city staff should entertain the economic benefits for building this stadium because there is none.
We have had already spent millions on studies for a stadium for the 2014 Commonwealth Games, and the feasibility for a stadium to host the 2015 FIFA women's world cup of soccer. The entire Commonwealth Games bid cost taxpayers $8.5 million. Of that, $2,370,566.17 went to WHW Architects, most of which was specifically for designing the stadium. Then when Halifax council considered building a stadium in order to host the women's world cup, it found that the two million and change we had spent just four years on for the design of a stadium was completely useless. Design would have to start at square one.
I would like to know how much money was spent studying the present proposal for a stadium. Seems as if council would rather spend money chasing a CFL team than providing clean water for Harrietsfield.
Money spent on professional sports tickets comes at the expense of spending on other activities—movies, concerts, dining out. Thus, heaven forbid, if the Calgary Flames or Toronto Maple Leafs left their respective cities, some sports fans who previously spent $1,000 on tickets and beer every season aren't going to throw such money into the fireplace in their absence. They'll likely spend it somewhere else: On minor hockey, more beer or on some other event, and economic activity and tax revenues will still result.
With our provincial debt at $16 million and rising, the deteriorating state of health care and education, and crumbling infrastructure in this province, no amount of taxpayer money, land deals or infrastructure should be used to support this field of schemes. While proponents like to talk about these issues as provincial taxpayer responsibilities, there is only one taxpayer—and when you take it from one pocket there is no additional money for anything else.
We are also experiencing higher rates of poverty than any other province. Child poverty rates continue to rise in Nova Scotia while every other province goes down, and Nova Scotia also has the lowest median income after taxes at $50,200. We are already one of the highest-taxed provinces in Canada and have been increased by two percent in property taxes, barely able to look after the things we already need. No consideration for a stadium should be given until the needs of the people are met first. —Gary MacLeod, Halifax