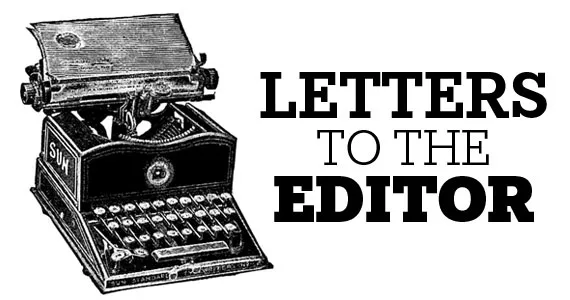 Wait a Heritage Minute
I am the consulting producer and co-writer of the recent Lucy Maud Montgomery Heritage Minute produced by Historica Canada, where I work as Heritage Minutes manager. I was disappointed by the inaccuracies in Megan Wennberg's recent piece in the Voice of the City section of your newspaper, in which she suggests that the idea for our Montgomery Heritage Minute was hers ("Hiring white men in Toronto to tell our stories: A part of our heritage," March 29). I would like to reply to her claim.
It will not surprise anyone to learn that we have received many suggestions over the years for a Heritage Minute on Lucy Maud Montgomery, one of Canada's best-known writers.. In January 2017, in my other capacity of managing editor of The Canadian Encyclopedia (an online reference work about Canada), we began working with Montgomery scholar Dr. Mary Rubio and her team to update our content. We wanted to expand our Minutes collection to include more women's stories—which we included as an area of interest in the call inviting submissions from filmmakers for new Heritage Minutes. We received three pitches on Montgomery.
Ms. Wennberg points to what she calls striking similarities between her pitch and our Minute. It would be surprising if this were not the case. The various Montgomery pitches we received typically had similar features based on the widely known facts of her life and work
Ms. Wennberg also claims the focus on depression comes from her pitch. In fact, this angle came from our interest in sharing a lesser-known aspect of the Canadian icon's experience. We felt this was also an opportune way to explore an issue that directly affects millions of Canadians.
We hired Stephen Dunn as director; he has shown great sensitivity to issues of mental health and beautifully captured the sweeping landscapes of his native Newfoundland in his first feature, Closet Monster.
As to the issue of representation in storytelling, Ms. Wennberg acknowledges our commitment to diversity in the subjects we choose for Minutes. In terms of working with more female directors, we look forward to doing so in future and we appreciate the importance of making space for women's voices—a sentiment with which Lucy Maud Montgomery would surely agree. —Davida Aronovitch, manager, Heritage Minutes
True dough
Justin Trudeau's Liberal government recently passed a milestone. Sadly, it's an expensive one for Canadian taxpayers. Our government's market debt topped $1 trillion not long ago. That means Canadian taxpayers owe interest payments on $1 trillion in outstanding bills. It's another sign that Justin Trudeau is failing the taxpayer. When he was running for prime minister, he promised he would borrow no more than $10 billion per year, and balance the budget again by 2019. There's no plan to balance the budget for the next 27 years. You can count on Canada's Conservatives to give taxpayers a voice. We will always stand up for lower taxes and a balanced budget. —Rob Moore, Conservative Party shadow minister for Atlantic issues
Correction and apology
In the March 29 print-edition story "Avengers assemble" and in a March 23 online story at thecoast.ca, we mistakenly reported that the cleaning staff at Founders Square are employees of The Armour Group Limited, when cleaning services are actually subcontracted to a third party. It was GDI Integrated Facilities Services that held the contract until it was recently terminated by Armour, and Deep Down Cleaning Services has the contract—and the hiring decisions—going forward. Corrections have been made in the online story, headlined "Union for Founders Square janitors claims racism behind hiring," to reflect the facts. We apologize unreservedly to Armour Group and its subsidiaries for the misunderstanding.