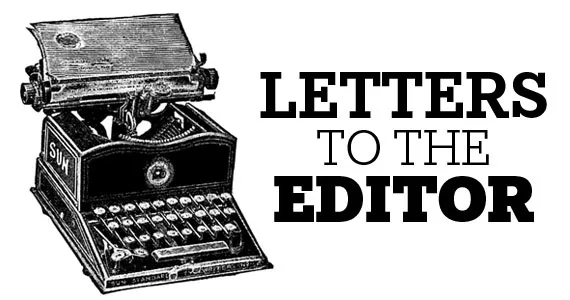 Making makers
I may be biased, but I believe Halifax is a great city and I'd wager a lot of other people living here believe the same as well. Even a great city has room to improve, though, and one of the most controversial topics currently occupying mine and other Haligonians' time is the issue of land use.
I believe any use of property lots should first and foremost be considered under the lens of what is in the best interest of the neighbourhood, the city, the province. If we could build and support something that would support local jobs and education, spark creativity and be a community hub, and generally entice people and businesses to move into the neighbourhood and city, then it would seem to be a win-win project for everyone involved. A book I've recently read may have just the perfect project, and I think it should be built on Gottingen Street.
The book I'm referring to is The Maker Movement Manifesto by Mark Hatch. I believe it provides a recipe to spark a revolution of inclusion, creativity and prosperity in our city. I hope we do it before another Maritime city jumps at it.
So, what am I talking about? I'm suggesting that a "maker space," as described in The Maker Movement, be built on one of the large vacant lots on Gottingen. The maker space is a place for people to not just build things, but also to learn and to collaborate. Cities that have invested in these project building and collaboration sites have seen dramatic increases in small business startups and immigration into their locales.
The maker spaces described in the book are large and equipped with many tools, from low-tech to high. The payoff is a local population of people who know how to use these tools and who get an outlet to express their creativity, which tends to lead to small business creation for the area. Spaces typically range from 16,000 to 20,000 square feet—they need to be this large to hold all the tools people get to use. Tools like laser cutters, milling machines and lathes, vacuum forming systems, 3D printers and scanners, dozens of design computers with licenses for software, etc.
Some people might say this is just too expensive, right? Well, yes, it is expensive and that is why is should happen here, where there are institutions of higher learning, industry and businesses that would see return on investing in such a space along with municipal and provincial government.
I am hoping that as many people as possible, including the mayor and city councillors, MPs and MLAs, industry and business leaders, and professionals read this book. If you're just an ordinary person like me and don't feel you have any influence on something like this, I encourage you to talk with anyone who will listen. —Duane Whitty, Halifax
---
Down with pants
As a naturist, I want to apologize for my colleague Donald Vermithrax's minimizing and problematic comparisons to actual bigotry and slavery as published here last week in the "Free our bodies" letter. However I agree with the spirit of the message: The body is nothing to be ashamed of, the laws are outdated, nobody at Crystal Crescent has gone blind and I hate pants. —WWDS, Halifax
---
Park my words
I am responding to the On Patrol about the restrictive use of the Public Gardens (The City, July 7). I have heard complaints like this for several years and keep waiting for someone in authority to state the obvious: The Public Gardens is not a "park," it is a formal Victorian "garden." Making up part of the garden is the grass lawn with a sculpted edge where it meets the winding path, and if you wish to sit on the grass there is an area on the Summer Street side designated for such use.
The Public Gardens is one of my favourite places, and I don't want people trampling the grass or children running through the flower beds. The other day I saw a father encouraging his young son to climb one of the trees!
We have lots of parks in Halifax but only one Victorian garden. It is a designated National Historic Site because it is special and rare in North America. I believe the city is doing a poor job of promoting and protecting the true identity of the Public Gardens. —C. Meisner, Halifax