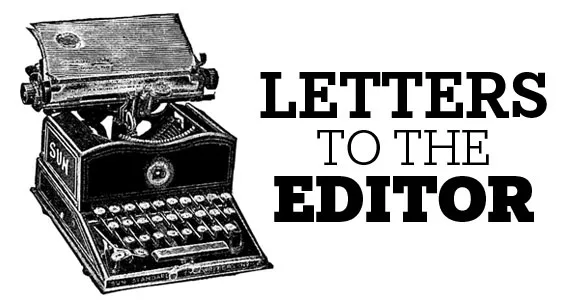 The Y2K pod
Hello 25 for 25 podcast gang,
Long-time listener, first-time emailer. I was very excited to hear you talk about Summersault ("2000" episode, available at thecoast.ca/25for25 now). Frankly, I could have listened to a whole episode about that concert because I have a lingering theory that it forever impacted many young Nova Scotians who would eventually all come together to form the basis of a healthy music-going scene (particularly in Halifax). But I digress.
First, a correction. Though Dave Grohl was/is a massive fan of The Inbreds, they did not perform. In fact, there were no local acts on the entire day-long bill. The show opened with a performance by Finger Eleven. I do believe, however, that The Inbreds' Mike O'Neill was onsite at Summersault and did meet Dave and the Foos. You'll have to ask him to confirm.
Second, did you know the Foo Fighters actually played at 4pm that day? Long before selling out Wembley Stadium, the Foo Fighters were outbilled by A Perfect Circle, The Catherine Wheel, Our Lady Peace and the Smashing Pumpkins.
Finally, a note on the breakup era Pumpkins. They were on tour for their album Machina and pretty much avoided the hits they were known for in favour of album material. Many people were not impressed and quite irate at this. I was not in that camp. I was 16, falling in love with my now wife and watching one of my favourite bands. Life was/is good.
Keep up the good work on the podcast! Really loving it. Can't wait to hear the forthcoming episodes. —Trevor Murphy, Halifax
After listening to the "2000" episode of the 25 for 25 podcast, I want to clear something up. There were two climbing gyms in Halifax in 2000. Ground Zero was in Dartmouth. The gym in Bayers Lake went through three ownerships: First called Indoor Adrenaline, then Rockworks and finally Beyond Gravity. BG was successful from around 2000 until 2005, when it closed (not 2000 as reported in the podcast) because an untrustworthy partner/investor failed to pay the rent and sold the staff up the creek. —Kris MacLellan, the west coast
Cities for all
Agree wholeheartedly with Sakura Saunders' article "Affordable housing musical chairs" (Voice of the City, August 2). "Cheap rents and spaces" are disappearing from the north end, and HRM is doing nothing to prevent this.
Look at all of the homes that were demolished in the "homes not Hondas" fiasco that the city could not stop. Look at the widespread "lot consolidation" (property buyers buy up several properties to increase the footprint of their future projects) that the city claims it cannot monitor or even control. Look at the freedom big property buyers have to raid neighbourhoods and demolish properties they want out of the way. The city cannot stop any of this.
These concerns are not new. I am not optimistic that the city will pay attention and consider these points when the final draft is finished.
Some large American and Canadian cities that are populated mostly with wealthy condo and/or home owners. These people need services (restaurants, shops, banks, schools). These cities are starting to realize that the workers who provide their needed services cannot afford to live in the cities or regions where condo/home owners live. Those workers can remain in the suburbs, earn a living there and can afford to live where they work.
As the city becomes less affordable, suburbs may continue to expand and people will be able to easily work and live there. Densification only works if everyone can live in the city, not just the wealthy. —M. Coffey, Halifax
Eco laws needed
What the heck?! In its recent attempts to negotiate trade deals, the federal government has been seen ready to expand the rights of corporations. But you could think of the environment as the corporation that feeds/clothes/employees everyone. I urge the government to make the legal changes needed to give the environment at least the same recognition it's prepared to give corporations. Environmental abuse should be illegal, as most people already believe it is immoral. —Jamie Jackson, Halifax