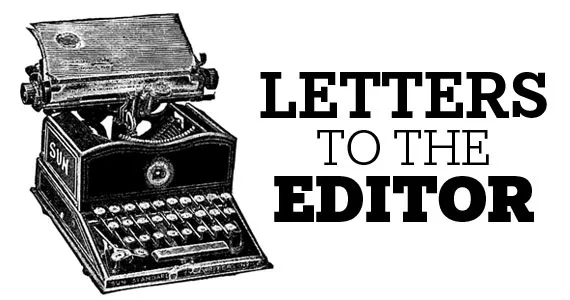 Taking pot shots
There is not a single fact in this entire article ("The bullshit cultural milieu of medical marijuana," Voice of the City by Lachlan MacDonald, August 20). This is an opinion piece at best. You are most definitely entitled to your opinion—but to act as though your opinion is based in "rigorous scientific evidence," while indirectly stating the opinions of those pro-cannabis are not scientifically based, is the real bullshit here. —posted by ktg2403 at thecoast.ca
Thank you for publishing this well-thought-out article from a professional. When I responded to another article last week (with my thoughts about the known medical impact of long-term marijuana use), I was barraged by crazed rhetoric, including one post from a total stranger who commented that she could "shake me" for my opinions! Obviously there is a great divide in perspective, but I tend to acquiesce to facts.
We have bought into the cultural myth that pot has no impact on health whatsoever. The zealots wax poetic about the "benefits" or shift the subject to a discussion about alcohol. I stand my ground as someone who has observed a lifetime of impact of long-term use on friends from my own generation. —posted by MareFallRiver
I agree with some of MacDonald's claims and disagree with others. I think the "medical" use of marijuana—for many—is simply a way to legalize and legitimize their use of pot. It's a simpler, easier back-door way to avoid standing up and saying, "I like to smoke pot."
Now for others, there is the "medical benefit" they achieve from its use. While there is a lack of supporting scientific evidence, there is a body of anecdotal reports stating benefits exist. I sometimes wonder if this benefit is simply the placebo effect. The more you become your illness, the more ill you become. If pot takes you out of that mindset, you "heal."
As for pot, decriminalize it; get high; relax; ignore the stupid comments. I smoke pot daily, for the record. —posted by Charlie Brown
The comments on this are rather frustrating. Everyone is getting super-defensive thinking their beloved weed is a gift to the world, and not seeing that there can be harm. Yes, it can help some people and that is great for them. It also can create a terrible mental disease, but no one wants to talk about that. What happened to bringing awareness to mental illness? —Sarah Levy, Halifax
I found this article to be very short on fact, but steeped in utter ignorance and bullshit. The writer shows his lack of understanding and his asshole attitude when it comes to this miraculous plant that saved my life from liver cancer! The good folks on the east coast certainly do deserve much better, factual journalism from your newsletter and sending Lachlan to the mail room might be a good start. —two dragunns, Halifax
---
Head to McNabs
Georges Island, part of the Halifax Defence Complex, received millions of dollars in funding in recent years, yet is still remains closed to the public ("Why does no one care about Georges Island anymore?" The City by Michelle Cameron, August 20). Fort Ives on McNabs Island was built at the same time and has similar technology to Fort Charlotte on Georges. McNabs is also home to Fort McNab National Historic Site and McNabs is OPEN to the public. If you're interested in finding out more, visit mcnabsisland.ca. —posted by Catherine McCarthy
---
Being green
Next week marks the end of the first month of this campaign—it also marks a critical deadline for our team. We have great ideas about how to spread our vision for Canada, but as it stands, we might not have the advertising budget to follow through with them. Thanks to Stephen Harper's decision to double the length of this election, we have had to double our spending. That was his plan all along—to gain an unfair advantage by making this the most expensive election in Canadian history.
That is why I am asking for your support—donate $5 today and help us get our first ad on TV. —Paul Noble, Deputy National Campaign Manager, Green Party of Canada