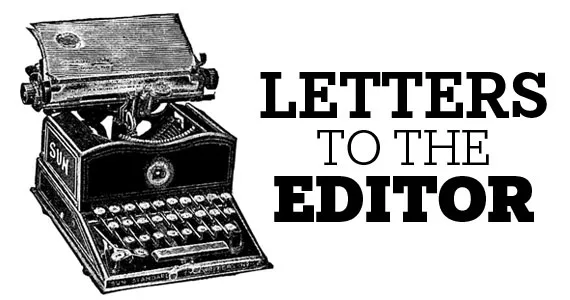 Taxi attacks
There has been a lot of talk about the recent rash of sexual assaults by cab drivers in Halifax ("No safe way home," cover story by Moira Donovan, July 28). This is a fiction. "Rash" implies something unusual. That's not what's happening here. This is not unusual. It's not a new phenomenon. I don't even think it's increasing in frequency.
This shit has been going on forever.
I'm 52 years old. When I was a teenager, my grandmother told me never to sit in the front seat of a cab. She was blunt about the reason. "It's too easy for the driver to grab you," she said. My grandmother was in possession of this insight 35 years ago. And this is the advice the police are giving young women today. I'll just let that sink in for a minute.
It's comforting to blame creepy Middle Eastern dudes who don't respect women. Except wholesome home-grown white boys defined the rapey cab driver genre decades ago. Funny how Western society is more outraged by sexual assault when it's committed by brown men. But I digress.
As a young woman, I frequently put myself in vulnerable situations. I went to bars. I drank. I walked home alone. And I took cabs. I've had rapey cab drivers make a grab for me more times than I can remember. Also rapey bouncers, bosses, randos on the street and even a couple of cops. Wherever women are vulnerable, there are men prepared to take advantage of them. It's always been that way.
So what's different? Because clearly something is different. It's not the creeps and predators; they, like the poor, are always with us. It's not that law enforcement has suddenly started taking an interest in crimes they would have ignored a year ago. And it's certainly not the justice system, which continues to put victims on trial right along with their attackers. No. What's different is women. Women, to quote Howard Beale, are mad as hell and they're not going to take it anymore.
Jian Ghomeshi may have walked, but he ushered in a sea change in the way women respond to sexual harassment and sexual assault. We're done deflecting, ignoring and shrugging off unwanted sexual attention. We're done taking responsibility for being attacked. We're done feeling ashamed for failing to keep ourselves safe. We're done, to paraphrase Erin McKean, accepting men's sexual aggression as the rent we pay for occupying a space marked "female."
Rapey cab drivers are not in the news because there are suddenly more of them, or because they belong to a certain demographic. They, and all their rapey brethren, have abruptly appeared on the radar because women are Done With This Shit.
This has always happened. You haven't heard about it because women haven't talked about it, except among ourselves. We haven't talked about it because we've been taught that even if the police believe us, there's nothing they can do, and it was probably our fault anyway. We're waking up, collectively, and we're rejecting that lesson. Now, when it happens, we're screaming bloody murder. —Claudette Frizzell, Halifax
All you say in "No safe way home" may be so, and it can do no harm to be aware. As for myself, I should like to wave a flag for all twin city taxi drivers, including the Halifax airport services. I am an inveterate taxi user. I am a solitary taxi user. Over the years I have had nothing but courtesy, efficiency and respectful accessibility from any and all taxi drivers in the city, across the bridges and to and from the airport. Three cheers for all the people doing a delicate and demanding job well. —Dr. Astrid Brunner, Halifax
PS: I omit naming my specially preferred taxi services in case favouritism is illegal.
---
Free our bodies
I am calling on the leadership of the Canadians to repeal sections 173 and 174 of the Criminal Code. These "Jim Crow" laws were designed by a majority cultural group, Body Shamers, to persecute us minority nudists. Public nudity needs to be legalized; this is a victimless crime. The mere sight of a person's genitals harms no one. Are you offended by the sight of the human nude? I respond that no one has the right not to be offended. I ask your readers to try to understand: To some of us, to be forced to wear clothes is to be forced to wear the chains of slavery. —Donald Vermithrax, Nudist Uprising Demanding Equality