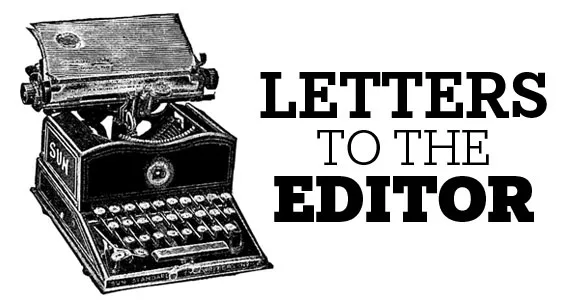 Stroink injury

The issue is not that Joachim Stroink is a nice guy but rather that he is an MLA who has not examined his own privilege and has no understanding of systemic race issues ("Stroink apologizes," Reality Bites by Tim Bousquet, December 4). That is worrying, knowing he is making policy decisions. He said in his "apology" that he did not ask for this. Does he not think he should be held accountable, and that this is in fact how he can learn? —posted by amt at thecoast.ca
---
As a person of colour, I can't win. Here, for example, you have a bunch of hipster douchebags, faux academics and people who think their opinion means more than it does debating and arguing the merit of this tradition and if it is racist. Yet somehow, even though we (black people) aren't really engaging in this discussion, "black" culture/people are being slandered for being offended, even though there is no real evidence of any "black" people (in the article or in the comments) being offended by this.
I love how these situations have attention brought to them by people not of colour, and then get debated by the same, only to have the people of colour denigrated, for what? WE HAVEN'T EVEN SAID ANYTHING!
The majority of black people I know, myself included, wouldn't bother to tell anyone in the general public what we feel is racist, because we know in this day and age nobody will ever take the claim seriously, and brush it off as us being too sensitive, taking it the wrong way or we are being "reverse racist."
We may say it amongst ourselves, in our communities, but nobody is running out to tell people they know aren't going to agree with them, so again, can someone point me to the "outlandish" backlash from the black community, confirming that the black community in NS is actually offended by this?
If not, I would kindly ask you stop assuming all black people are making a big deal about this and stop assuming that the entire black community is always the one crying racism. —posted by Uncreative
---
Less than PC

Political correctness seeks to censor and shrink the language. Certain words and opinions are placed beyond the bounds of "polite" discourse when labelled "offensive," "sexist," "racist," "hateful" or whatever by the PC police, whose marginalization of those deemed "politically incorrect" broadens the chill on discourse by cowing may others into silence. Sadly, political correctness is at its pernicious worst this time of year with its minions determined to remove "Christmas" from common vocabulary and Christmas symbols from the public square, despite religious expression being one of our western democratic traditions and something we have every right to preserve.
Also, political correctness, by virtue of its linguistic cleansing and preoccupation with euphemisms is, at its root, dishonest. An example is today's propensity to use a neutral-sounding word like "issue" instead of "problem," a word with more negative connotations. Why is a violent person often described as having "issues" instead of "problems"? Furthermore, such euphemisms, when conveying information, can easily mislead the hitherto uninformed into thinking a grave crisis is not so serious after all.
Perhaps the ultimate politically correct dystopia is found in George Orwell's 1984, where a small group of bureaucrats is tasked with eliminating words from the English language, thereby reducing the citizenry's vocabulary, which, in turn, inhibits their ability to formulate ideas, many of which may conflict with the prevailing orthodoxy.
If anything, political correctness is disingenuous, anti-intellectual, and at odds with such rights as freedom of expression, including religion. While the politically correct must be free to express their opinions, they also have duties not to suppress disparate views or persecute those with whom they disagree. —Kris Larsen, Halifax