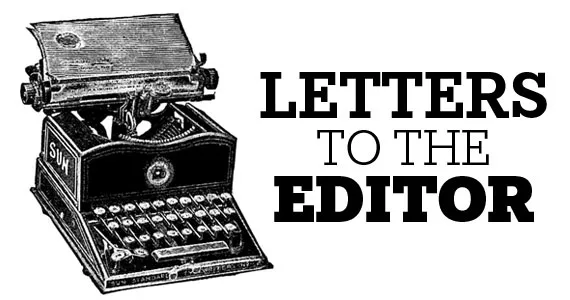 Mailed it!
With Canada Post filing a legal challenge this week to the government's back-to-work legislation, I want to thank Heather Grant for her story about the strike ("I am a small business owner and I support the postal workers," Voice of the City, December 6). Anyone I have spoken to in person while in uniform has supported the workers against the legislation. It is clear that the government is acting less in the interests of "small business owners" and more in the interests of giants like eBay, who publicly pressured them into legislating an "end" to the conflict. If the state will not abide by its own labour laws, it is our job as citizens and workers to challenge it.
—posted at thecoast.ca by Scott Cameron

---
Trudeau promised home delivery and we are still waiting three years later. He stopped the placement of community mailboxes for some, so we pay for the service but don't receive it, while others do receive it. Very unfair. If people have to go out to the malls to get their gifts on time, driving their SUVs and getting off their couches so that the postal workers can get a fair contract, so be it.
—Debbie Cormier via email
---
I'm inclined to agree and support the workers, except the government gave them a deal that dealt with the pay inequities—the primary issue—and the union threw it away. They want more for workplace injuries, which as reported is just trips and bumps. General clumsiness. I lost my respect and union support for this stupidity.
—posted by Jayson
---
Thank you Heather for speaking up. I am a recently retired postal worker and I know they aren't asking for the moon, just safe working environments and fair pay. It confuses me as well that the public isn't going after Canada Post to go to the table and bargain fairly with the union.
—posted by travelling crone
---
As a former CUPW rural mail carrier for Canada Post, and currently a PSAC/UPCE member with Canada Post, I am dismayed and utterly disappointed with the government's decision to table back-to-work legislation for CUPW members. They should be telling Canada Post to sit down at the table and negotiate seriously, not wait for the government to force the CUPW workers back without any serious negotiations on Canada Post's part.
Why is Canada Post not taking the health and safety of our postal workers seriously?! The majority of the workers just want to provide service to our customers in a safe and timely manner. Forced overtime, overburdening, precarious work, unpaid work for the rural and suburban mail carriers, inequity between letter carriers' and mail carriers' pay and working conditions must end. I hope the Liberal government takes the health, safety and well-being of our valued postal workers as seriously as they do the inconvenience to businesses, particularly big businesses such as eBay. The Charter of Rights and Freedoms allows for free and collective bargaining. The government must not undermine this right in the name of pleasing Canada Post management and big business.
—Jayne Sauson, president, Union of Postal Communication Employees, Local 80100, Halifax/North Sydney/St. John's