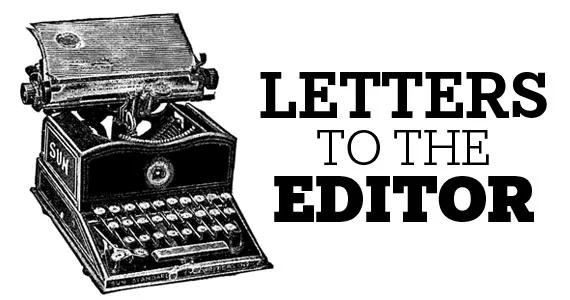 Dental decay
Regarding the dentistry students behind the "Class of DDS 2015 Gentlemen" Facebook group, these young men should be let go from the program and not able to graduate ("Boys aren't boys at Dalhousie dental school" by Jacob Boon, posted at thecoast.ca, December 16). Also, a record of their behaviour must be on their transcripts from the university. They should never be able to finish their degree anywhere in Canada or the United States. —posted by Katie123 at thecoast.ca
Expulsion is the best way to teach them and the next generation of students a lesson. —Nathalie Sch, TheCoastHalifax Facebook
The damage done to the dental profession by these moronic male students is bigger than most realize. As a result of their actions, all male Dal dentistry grads of 2014-15 are cast under the same microscope of suspicion. How would female patients (especially sexual assault victims) know if they were being treated by one of those who participated in this despicable behaviour?
Those students who participated in these criminal Facebook posts do not deserve the title of doctor. Dalhousie has an onus to protect the public by denying those who are guilty of harbouring these rape-is-OK-ideals their doctorate. Anything less is unacceptable. —posted by Oceanchick
This has been a big discussion all day at work, and surprisingly I am the one saying they should not have their careers ruined. I think what they did was unprofessional, disgusting and really stupid. They should have to take some sort of sensitivity training and delay graduation until these requirements are completed. Should they be disciplined? Most definitely. Should they be expelled and unable to become dentists? In my opinion, no. —Amber Kelly @TheCoastHalifax
It blows my mind that the possibility of holding these idiots accountable for their bullshit is even being discussed. Sucks to get caught being a total dipshit, but those are the chances you take when you are completely sexist piece of crap. Sorry, no sympathy. Goodbye. —Caleb Stark @TheCoastHalifax
---
The western don air
Adding to "How Fort Mac does donair" (Food + Drink story by Allison Saunders, December 11), Ali Baba Donair in Edmonton (way down 118th) has the best "out of province" donair that I've tried. It was almost Hali-good. —Jeremy Smith @TheCoastHalifax
In Calgary there is a shop on 8th St SW called Big John's. The original owners were Newfies and it's the closest thing I had to a Halifax donair.
Also worth noting: In Calgary, at least, it is rare to see a pizza and donair shop. Pizza shops serve pizza and shawarma shops serve donair. It truly is a Subway-type affair, where hot sauce, pickles, lettuce, whatever you want can be added. The donair is stuffed, not wrapped, and is rolled up and placed on the grill for a few minutes. It's weird.
There is also a pub called Below Deck Tavern that serves up east coast-style potato skins, deep-fried pepperoni (imported from NS!), garlic fingers and what I can only describe as a "pub-style" donair. It ain't bad. —Lindsay Nelson @TheCoastHalifax