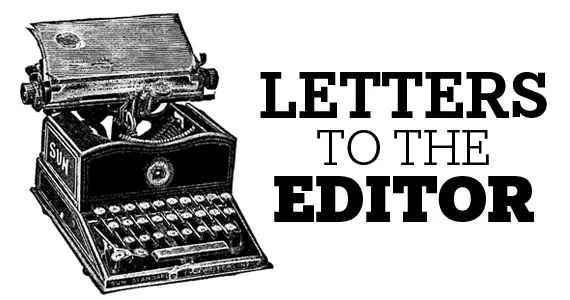 Labour's day
I'm glad that Stephen McNeil's government has decided to force a contract on the teachers—but not for the reason that the Nova Scotia Liberals have for ramming this legislation forward. I'm glad because it's going to give labour a golden opportunity to take this to court.
It is time to put the last nail into the coffin of government's abuse of their legislative prerogative by forcing contracts onto government employees. Is there a more textbook example of conflict of interest than the ability of government to use legislation to compel a contract when government themselves are party to that contract?
The Supreme Court has signalled in the past that it is willing to put an end to this government overreach. In the last case out in BC, coincidentally involving teachers and a right-of-centre "liberal" government, the court resounded in a 7-2 decision to smack down a government not willing to negotiate in good faith. That loss cost the BC taxpayer to the tune of $250 million to comply with the court's decision.
So thank you, premier McNeil. You are nowhere near as swift as the BC Liberals, and we saw how the court dealt with their legislative trickery. Now you have unwittingly given labour an opportunity to put an end to governments from coast to coast misusing their power. —Darren Parks, Halifax
Waiting is over
Recent scientific reports warn that 2016 has been the hottest year on record. It's the third year in a row that the earth's heat records have been broken. It hasn't been this hot for over 800,000 years. The continually rising greenhouse gases we emit are the main cause. It's clear that it's going to get a lot hotter.
As a result, the reports tell us, sea levels will continue to rise. Seawater will become more acidic. Extreme weather and wild fire events will increase. Millions of people will be adversely affected. Life as we know it will alter dramatically.
To reduce our GHG footprint, we know we must reduce our air travel, limit our gas consumption, mitigate our heating fuel consumption, recycle our garbage and buy local. But the truth is that our track record with these actions is abysmal.
Although the unacceptable dangers are known, we are unwilling to aggressively do our part to fix it. Probably because we see the climate change effects as being a long way off. We are wrong. Weather-related disasters have seen a staggering fivefold increase since the '70s—droughts, floods, extreme temperature events, wildfires and storms. Think New Orleans, New York, Calgary and Fort McMurray, to name but a few. Many thousand deaths each year are attributable to weather-related disasters. They're happening, now, and in our backyards.
So come on, everyone! Let's get to work in earnest at preventing these disasters from endangering our families, friends and neighbours. Let's get serious about reducing our greenhouse gas footprint. Only then will governments and corporations join our efforts. The saying is true: We're the people we've been waiting for. —Ron Scott, Halifax
Flight fright
My son had recently booked a flight to Newfoundland to visit with a relative. On this trip he brought a registered firearm.
The rifle was in the proper carrying case, locked outside, and the weapon itself had the proper lock attached to render it unusable as required by all gun laws. He paid the extra fees to transport this weapon, and checked it in specially at the airport for proper shipping.
His flight was cancelled due to bad weather conditions. An employee told him to go to customer service and the weapon would probably be there. On the way to customer service, he happened to spot his gun case on the luggage carousel.
Here was a weapon just travelling around the carousel free for anybody to pick up and walk out with, because nobody is watching to make sure you only take your personal belongings. Luckily he got it before it got stolen, so it didn't become a bigger security issue.
But if this is how the airport and airlines deal with safety, I think we should all be concerned. —Name withheld by request, Halifax