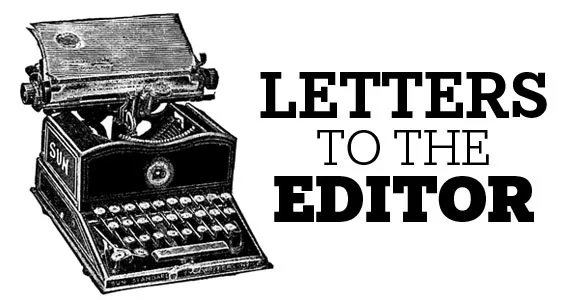 Unclear cut
I'm writing in response to Minister Charlie Parker's letter in last week's issue, "For the trees," in response to Chris Benjamin's "Our wasted forests" (February 7). Does the NDP, thus far in its mandate, speak "for the trees"?
Minister Parker claims that the NDP has "heard loud and clear...that the status quo is not an option." However, he is unable to say that his government has taken effective steps to follow through on its promises to improve forestry practices in Nova Scotia.
The NDP government promised to stop the brutal practice of whole-tree clear cutting, wherein the forest soil is stripped nearly bare---with what can't make two-by-fours or paper burned for low-efficiency, anything-but-green electricity. Has the government followed through on this promise, made over three years ago? No.
The NDP also pledged to reduce clear cutting to half of all harvesting within five years. However, the only thing the government has done is change the definition of a clear cut to make it easier to meet this target. Minister Parker says that 95 percent of harvesting is clear cutting, but he doesn't say how much clear cutting there is under the new definition. Moreover, under the new definition, the 50 percent target may have already been met without actually improving practices on the ground.
After all, if a harvest that leaves behind foot-high seedlings over 60 percent of the cut is termed a "restorative cut" and not a clear cut, then how hard can it be to meet the target?
The possibility of community forests is a lone bright spot for this government. But it remains to be seen how this will play out: if a token amount of land goes to communities, with the rest going to big industry, then the government will have failed on this account as well.
Under any reasonable, evidence-based assessment of what the NDP government has done to date, it cannot be said that the government is working to improve forestry. Promises and promises, year after year, just don't cut it. —Jamie Simpson, professional forester, Halifax
Although I applaud the current NDP government for the foresight and focus being placed on protecting 12 percent of the land mass of Nova Scotia for future generations, I am concerned that the 50 percent reduction in clear cutting by 2015 is being compromised by the recently released definition of what a clear cut is.
To me, a former woodlot that is 40 percent barren with 60 percent of trees 4.4 feet tall, including damaged trees, for example, at 50 degrees or debarked 50 percent of its circumference (within current definition) fits many current clear cuts. I suppose the trees that survive the harvester would fall into this category. I cannot see how this could be deemed an ecologically sustainable forestry program, especially for our wildlife---many species depend on snags and old growth.
I am also very concerned about the enforcement of this standard. With all government departments under severe financial constraints, will the implementation policy be adequately enforced by our existing Department of Natural Resources staff?
How many additional resources would be required to measure the exacting standard developed? What will be the repercussions if a contractor violates the standard? How well of a job do we do now in enforcing existing Wildlife Habitat and Watercourse Protection regulations in remote areas away from the publics eyes?
It would be interesting to see the statistics on action taken on contractors violating these existing regulations. Where many private woodlot owners aim to ensure they follow the best practices, I am not so sure on foreign-owned entities do the same. For example the next clear cut you see count the number of dead trees left standing as per the existing guidelines.
Again, I am very pleased that the current government is in the process of protecting our special natural areas, but continue to be very concerned that not enough's being done to protect Nova Scotia's forests and ecology in general outside these areas.
Our forests and their inhabitants deserve the best stewardship possible. The current clear cut definition does not go far enough in this respect. Nova Scotia does not have the forests of BC or Quebec and I believe we are on an unsustainable path for the forests and biodiversity we presently enjoy. —Mark Ballard, Dartmouth