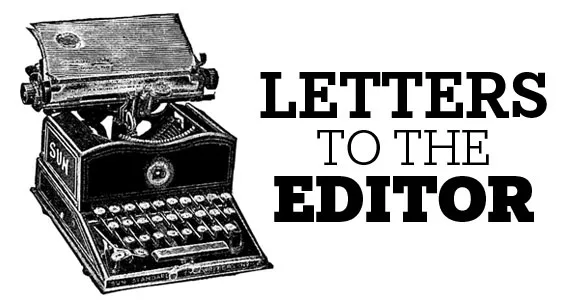 Groundhog wild
Your story about Groundhog Day reminds me of my experience with Shubenacadie Sam ("Shubenacadie sham!" City story by Jacob Boon, Feb 1). When I was a teenager, my sister rescued a baby groundhog from a lilac bush after a cat had killed the groundhog's mother and the rest of her siblings, leaving her with a scar on her little nose in the process. My sister called her Lilac.
When she first saved Lilac, the little groundhog fit into the palm of her hand. My family raised the baby groundhog in our house and she ate salads that my dad would make for her. She hung out on the couch with us and loved getting her belly rubbed. When she got older, and my sister had a baby, it became more of a risk to have Lilac in the house so we took her to the Shubenacadie Wildlife Park. My sister was completely devastated by this, but my parents ensured that they would take her to visit once Lilac got settled. At that point the groundhog was bigger than both of our cats.
The day they went to visit, they asked if they could see Lilac. The park workers were apprehensive because of how mean this groundhog was. After some insistence, the staff put on long gloves and took this thrashing groundhog out to see my family, only for Lilac to snuggle up in my sister's arms. For a few years afterwards, Lilac was "Shubie Sam"—we could tell from the TV because of the visible scar on her nose.
—Kenneth Cunningham, on our Facebook page
Is our water safe?
The Halifax Water Commission should be directed by the provincial and/or municipal governments to stop adding hydrofluorosilicic acid—that is, fluoride—to the public water supply until a declaration is made by the responsible authorities that such an addition has NO probable, immediate, short- or long-term toxic effects. Pointing out the intended benefit of keeping teeth hard is not addressing the question: What are the toxic effects of fluoride consumption?
If the assertion is that there is no toxic effect, such an assertion needs to be substantiated by fully citing any studies that show there are NO toxic effects. Further, it should be stated by law that the Halifax Water Commission will pay damages to anyone who is injured by fluoride's toxic effects, on the basis of proving simple negligence (not gross negligence) in the courts.
—Dana Landry, Halifax Safe Water coalition
Art after Eddie
I noticed on my walk yesterday that the statue of Edward Cornwallis is gone, but that the plinth it stood on remains ("Cornwallis statue is history," City story by Jacob Boon, Feb 1). It occurs to me that a good use for it would be to make it the home of a revolving series of artworks, as happens with the fourth plinth in Trafalgar Square in London.
As well as supporting Halifax art and artists, it would be a nice solution to the problem of what to replace the controversial general with. No matter how controversial any one choice might be, everyone would know it would soon be coming down to be replaced by something else. Ongoing public discussion of a series of works and an ongoing series of public calls for proposals would be great publicity for the city, I think, and help build its reputation as an interesting place to live and work. —Perry Nodelman, Halifax
Bureaucratic rule
Here's at least one good reason to keep elected school boards ("Your fragile rights," Reply all letter by Cindy Littlefair, Feb 1) A few years ago I was circulating a petition to reduce truck traffic in front of our local school. Bureaucrats in the Halifax Regional School Board said I could not post it inside the school for parents and teachers to sign. I contacted my elected school board member, your letter writer Cindy Littlefair, who intervened and persuaded board staff to change their minds. With the elimination of elected school boards, the bureaucrats will now have the final word. Thanks, premier Stephen McNeil and education minister Zach Churchill.
—Judy Haiven, Halifax