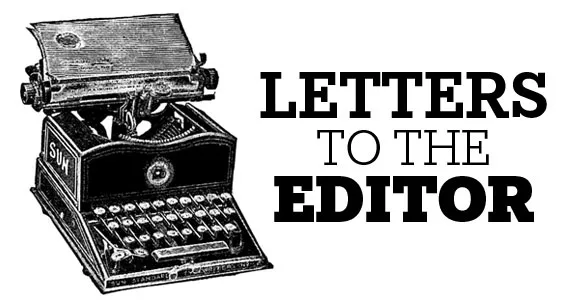 Power marches on
Women's March organizer Dawn Ferris thinks Donald Trump's administration will be hard on everyone other than wealthy white males ("Halifax women protest Donald Trump in solidarity with Washington," The City by Rebecca Dingwell, January 19). She's right, no doubt, but what Ferris doesn't seem to realize is that this has almost nothing to do with the sort of person Trump is and everything to do with the nature of the system at whose apex he now stands.
There is no reason to suppose that Hillary Clinton would have been any better than her predecessors in the Oval Office who have, for the four decades of the present neoliberal era, governed exclusively on behalf of the wealthy, never scrupling to use the most extreme forms of violence to achieve their aims. Clinton's record in office deeply implicates her in this pattern, and her near-universal backing by the establishment—including almost every leading Republican—tells us the power players trusted Clinton to deliver the goods.
Every US president since the Nuremberg Trials ought to have been indicted for war crimes, so worrying about who wins the US presidency is like fretting over which Don will become capo di tutt'i capi. Rather than a "protest against the rhetoric that's been pushed to the fore by the last election cycle," what is needed is a denunciation of the terrifying concentration of limitless, lawless power that constitutes the heart of the US government; a power that on a daily basis condemns people around the world to death and will continue to do so for as long as it exists, no matter who is in the White House. —Antoni Wysocki, Halifax
---
Rah-rah Raja
Welcome to Halifax, Raja, and congratulations on your first article in English ("Greetings to a career I didn't reach," Voice of The City by Raja Salim, February 2). It is really amazing that after two months in Canada you can write such a fluent and sophisticated article, and I would like to wish you every success in your chosen career. I was especially interested because I travelled to Syria in 2001, and visited many of the wonderful sites which now are in ruins. Damascus was a vibrant city then, and I loved hearing about your experiences growing up there. —Ann Cameron, Halifax
This is so important and inspiring to read, Raja. I'm a journalism student and wish you the best of luck in writing about your passions and finishing your studies. We all need to support each other, welcome to Halifax! —posted at thecoast.ca by Victoria Walton
---
Life with students
Good on councillor Lindell Smith for voting against a development on Coburg Road ("This week at City Hall," The City by Jacob Boon, January 26). He is right to say voting based on not-yet-passed plans is not the way to conduct business. The half-dozen residents, representing over $4 million in property, are right to be concerned about the neighbourhood. This now-approved plan will lead to others where speculators have been buying up properties. All the character homes along Coburg will be replaced by five to six storeys of box-like apartments.
It is not mean to say students are transient. That is what happens, and some of them in the years living around Dalhousie never seem to come to grips with what day to put out garbage, or clean their yards of discarded cans and furniture. This plays into the hands of the speculators who then buy up property of people who can no longer find good neighbours in the neighbourhood. —Blair Beed, Halifax
---
McNeil's new job?
Dear Mr. Stephen McNeil, This is your captain calling. Pack your bags! I just received word that after narrowing down a long list of top contenders, president Trump has selected you as White House Chief Peckerhead. He looks forward to the weekly cabinet meetings where you will advise him on matters relating to your duties, as he's said the Nova Scotia news headlines confirm you're a wonderful fit for the job. Bon voyage! —Molly Deveau, Halifax