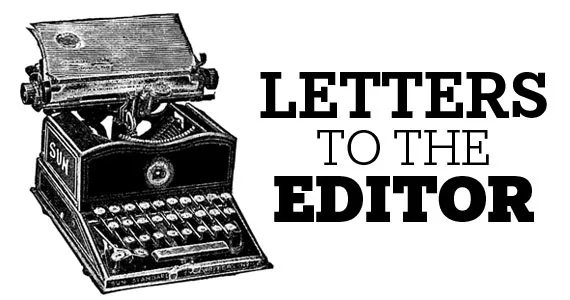 Glare and present danger
Although we can feel vulnerable walking alone at night, there's no evidence that bright lights reduce crime ("Streetlight scarcity casts risky shadows," feature by Ameya Charnalie and Sergio Gonzalez, How to fix the city issue, January 8). That's not to say Halifax doesn't have lots of problems with lighting. There is a public safety issue when people need to be able to walk through neighbourhoods or parking lots, and cross the street.
But while a badly lit crosswalk may increase the odds that a pedestrian won't be visible to a driver, too much and/or improperly directed light can cause glare, effecting the driver's eyesight and decreasing safety. And light that casts too much shadow can create places for people to hide.
Effective lighting is fully shielded with well-designed cut-offs so that it is directed downward on what needs to be lit—not into the eyes of the walker or driver, onto the neighbour's property or into the night sky. Light's intensity drops dramatically the further it gets from the source. If a light is at the top of a two-metre pole, a quarter of the light's intensity or illumination reaches the ground; if it's at the top of a three-metre pole, just one-ninth of the illumination reaches the ground. The multiple stadium lights without cut-offs installed on too-tall poles at The Oval are a glaring example of ineffective and inefficient lighting design. —Peggy Cameron, Halifax
---
Regan against the machine
Halifax's Ecology Action Centre is one of the latest organizations bullied by the Conservative government through a Canada Revenue Agency political activities audit. In the 2012 budget, the Conservatives gave the CRA $8 million to hunt down charities that may be doing advocacy work. Since then, according to media reports, CRA has targeted more than 50 environmental organizations, anti-poverty groups and foreign aid providers. The purpose of these audits was to ensure that registered charities are not spending more than 10 percent of their time on political activities, which could include something as simple as suggesting people contact their Member of Parliament on an issue.
In recent media interviews, a member of the Ecology Action Centre said the group has "backed off" on issues in which it would normally have gotten involved. This begs the question, how often are organizations staying silent when they see problems with Conservative policies for fear of being shut down?
It seems that the Conservative government is using these audits to intimidate environmental organizations and other charities that may be critical of the government's policies. This is an attack on free speech. I call on the Conservative government to stop this intimidation campaign and respect the democratic right of all Canadians to participate in debates about government policies. —Geoff Regan, MP for Halifax West
---
Words fail
I was waiting at the crosswalk at Robie and Quinpool one recent evening. The light changed, I started walking. From my right I hear the words "Nigggaaaah" shouted out of a car, as I look up I see that the man walking towards me is a black man. I look towards the car, a 20-something white man with his head out the window as he drives by. It all happened so quickly I had no time to reach out to the man who this was aimed at. It left me stunned, saddened and without words.
I am writing to at least be a witness to it, and to encourage others to speak out loudly and clearly when they can in such situations. If only change could come as quickly as the changing of the traffic lights. —Emma FitzGerald, Halifax
---
Correction
Last week's story "Impounded dogs are at the mercy of slow-moving courts" contained a couple of errors that paint the Wyndenfog Kennel in a bad light. First, the story described a visit to impounded dog Chomper as taking place at Wyndenfog, when it actually happened at the Homeward Bound facility. Second, Wyndenfog was described as a "pound" when it is actually a kennel. The Coast apologizes without reservation for the errors.