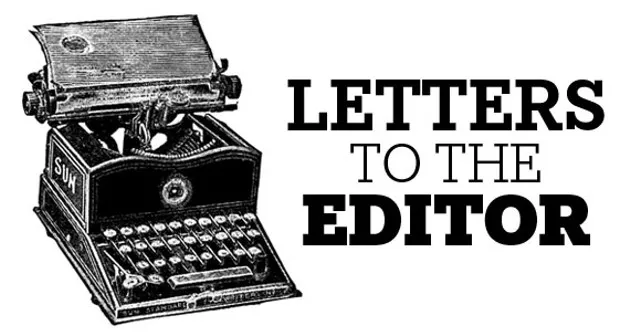 Sub-par bars
I feel Vicky Levack's pain ("There's nothing spontaneous about a night out in Halifax for someone who uses a mobility device," Cover story by Caora McKenna, January 16, 2020). I live in the Valley and although I am not as young as Levack, just getting out to a coffee shop that is a specialty one would be wonderful. I have an accessible vehicle, my home is accessible, but most of the places I want to go to are not. I am saddened for Levack as she is so young. What is happening to our society?
—posted at thecoast.ca by Linda Boudreau

---
Very true, and I personally notice this every time I'm in Halifax. Way too many second-floor establishments, and no barrier-free access.
—from Darrel Silver on Facebook

---
It wasn't on your "Which Halifax bars and clubs are accessible—and which ones aren't" list, but the Oasis on Spring Garden Road is also wheelchair accessible. There is an elevator between McDonald's and Lawtons. You take it downstairs. There are bay doors that, if needed, can be opened for larger wheelchairs. Otherwise, you can come in the side door. There is also a private, large accessible washroom over near the stage side. There are often people in wheelchairs in the Oasis.
—Robyn Cadwell, via email
---
Bayers hell
Thank you for your good articles about accessibility at bars and shopping centres ("HRM's shopping centres are a no-go zone for folks with accessibility needs," City story by Oluwatomisin Adesina, January 16, 2020). As a veteran of several disputes about access, including the present 500-day standoff since the Human Rights decision about accessible washrooms, I put the deplorable conditions you document squarely at the feet of government.
In addition to the problems of shopping and dining, which mostly accrue to the disadvantage of business (which has a great capacity to act against its own interest) there is the problem of employment. No wheelchair user can work at the establishments you list, so the roles of people seeking government supports just grows. And taxpayers get the bill.
The government should use its power of the purse: a list of restaurants for which expenses are not paid, a requirement that grants of all kinds address accessibility, a requirement for vendors to certify their own accessibility—all easy enough to do and very effective. Premier McNeil at Le Coq? Expense denied! Software not useable by blind employees? Don't buy it! Want a grant to hire a summer intern? Certify that applications are accepted from people with disabilities.
—Gus Reed, Halifax
---
I agree with you. The lack of pedestrian crossing in Bayers Lake is a real pain. I am sighted and I don't even like to go there. Nicely written article. I hope this inspires HRM to enact a change in those areas.
—posted by Adangozi
---
I feel very insecure being a pedestrian in both Bayers Lake and Dartmouth Crossing. I recently found myself scaling up a huge hill in Dartmouth Crossing, while 7.5 months pregnant. It was that or walk in the road to reach my destination. Hoping some action will be taken to make these locations safer for everyone.
—posted by Allison Taylor
---
Bayers Lake is a nightmare because it was built with only two entrances. Those who designed Dartmouth Crossing learned what NOT to do from Bayers Lake.
—from Tony Cameron
---
M'kay MacKay...
I was disgusted but not surprised when Peter MacKay announced he would be running for the leadership of the Tories. I'm very frustrated that most people seem to have either forgotten or just don't care that both he and Stephen Harper were implicated in the torture of Afghan detainees. The Harper government was able to quash a public inquiry into this issue and Justin Trudeau decided not to proceed with one himself, probably because of the involvement of prominent Liberals in this issue. But I think it's extremely important that we at least get an adequate explanation of what Harper and MacKay knew and when they knew it, and that we don't allow someone who may be guilty of a heinous war crime to become the prime minister.
—Mike Chandler, Halifax