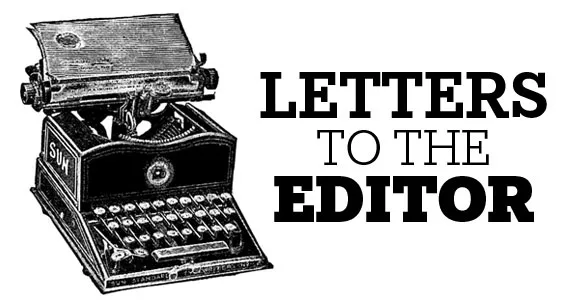 A Freak situation
In response to the article "Labour concerns at Freak Lunchbox," it is apparent that we need to tell our side (City story by Jacob Boon, December 20). This business has supported many families over the past 18 years; five of our six current managers are raising or expecting children. Of course we could not have made it this far without the contributions of our team, and we are extremely grateful for the hundreds of employees we have had over the years. As business owners we must sometimes make difficult decisions in the interest of our business and the people who work for us.
We take serious labour concerns to heart and act swiftly when we are in error. We are not perfect, we have made many mistakes along the road, but in this case there were no actual valid infractions. We do not feel this was a newsworthy event but is simply about an employee who disagreed with their termination and continues to seek justification for it.
The staff member who was let go was a part-time/casual employee who we regularly accommodated with long-term personal leaves from her position. Prior to being relieved of her duty she had received a written warning for drinking alcohol on work premises, despite a no-alcohol policy implemented, outlined and signed in the terms of her employment agreement. The Coast was made aware of this warning but chose to omit this from publication. (Editor's note: During reporting, Smith mentioned the alcohol incident but only after asking for it to be off the record, and that it not be published in the original article.)
Although all of our stores have managers, as owners we are in the flagship store on a daily basis. Not once did she approach us personally to discuss anything that was of concern to her despite her frequent interactions with us.
The decision to let this individual go with severance and no hard feelings was based on her morale issues and the negative work environment she had contributed to. In no way was it based on any legitimate labour board concerns. One of her "labour concerns" was a request for anti-fatigue mats for a job that specifically requires you to not stand still, and to be out on the floor interacting with customers or maintaining product freshness. (The advice from the inspector was for our staff to get better shoes.)
To compare our actions with those of the Smiling Goat is downright offensive. We pay our staff on time and well. (The employees mentioned in the article were both being paid well above minimum wage.) We at Freak Lunchbox aim to provide a clean, enjoyable work environment. We have store managers who are available to the employees and regularly review and provide feedback on performance. They work in a candy store surrounded by our personal details, hand-painted artwork, happy customers and general pride of ownership that has propelled us from a small two-person company to a small 40+ person company.
We feel the retention rate of our staff in this industry is exceptional, and the happy ex-employees far outweigh those who feel they were wrongfully dismissed. It is important for employees to have a voice when they are wronged, but we stand behind our decision in this case.
—Erin Schwanz and Jeremy Smith, Freak Lunchbox