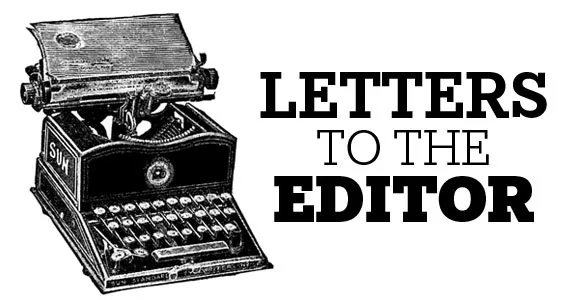 Sun life
A moratorium on high-volume hydraulic fracturing, commonly referred to as "fracking," has been in place in Nova Scotia since November 2014. Efforts to further refine the definition of high-volume hydraulic fracturing have been going very slowly. Fracking advocates like Progressive Conservative leader Jamie Baillie lament that this delay may impede investment, which could help determine the extent of the resource. But do we really need to know the extent of this resource?
With climate change talks going on in Paris, I am shocked that the advocates for fracking are ignoring how their industry significantly contributes to one of the most pressing and significant issues to face humankind. Climate change threatens the existence of our species and will negatively impact the existing Nova Scotia economy, especially the tourism sector, which is heavily dependent on favourable climate and weather patterns.
There is a scientifically accepted threshold beyond which the impacts of climate change will be uncontrollable. Greenhouse gas emissions caused by fracking are a major problem and pose a significant risk that the threshold will quickly be exceeded.
The World Resources Institute lists Canada as the top polluter, based on our carbon dioxide emissions per capita. This means what an individual Nova Scotian does to mitigate climate change will indeed be a significant contribution on a global scale. Our contribution needs to include solar energy plus a combination of energy efficiency and other sustainable renewable energy sources.
Solar energy is abundant, easily harvested, sustainable and could provide jobs in all areas of Nova Scotia. In contrast to the further exploitation of fossil fuel resources, Nova Scotia's solar resource is available anywhere in the province. Economic activity related to energy efficiency and installation of solar energy can be easily spread into rural areas to create jobs where they're really needed. The jobs created by a vibrant renewable energy industry are stable and not subject to the boom-and- bust cycle of the fossil fuel sector as it reacts to global commodity prices. The development of renewable energy jobs generates an exciting opportunity for Nova Scotia because the knowledge and expertise rooted in them is of high value and can be easily exported. Being at the leading edge of the implementation of solar energy would greatly help Nova Scotia create a strong presence in the knowledge economy of the future.
Nova Scotia's excellent solar regime may surprise many. Solar resources for photovoltaic (PV) systems can be expressed as a ratio of the number of kilowatt hours (energy quantity generated) per kilowatt (size of installation). In Nova Scotia such systems can range between 1,076 kwhr/kw in Halifax to 1,125 kwhr/kw in Amherst, according to data from Natural Resources Canada. Energy demand varies on a daily and seasonal cycle. Solar energy production typically occurs between the hours of 10am and 3pm, which roughly matches the period for maximum energy demand on a diurnal basis. Therefore, solar energy has the ability to supply peak energy demand without needing storage.
The servicing of seasonal and off-peak energy demand with solar energy, however, will require storage. Thermal energy storage systems like mass concrete slabs are widely used in the construction of passive solar homes. Thermal storage on a community scale is also possible, as seen at the Drake Landing Community Solar project in Okotoks, Alberta. Furthermore, other forms of solar energy storage, like the Tesla wall battery, are rapidly being developed and will be fully commercialized by the time solar energy starts to displace other energy sources.
Our new federal government's progressive policies reflect a need for renewable sources of energy. The words "climate change" are now used in naming a ministerial portfolio. Published mandates direct ministers to "work closely with provinces and territories to develop a Canadian Energy Strategy to protect Canada's energy security; encourage energy conservation; and bring cleaner, renewable energy onto a smarter electricity grid." It is my hope that our Nova Scotian political leaders of all stripes would show similar leadership.
Solar energy is a quantifiable, sustainable and proven energy source that could provide much-needed jobs in Nova Scotia. Its adoption and implementation will play a key role in mitigating climate change impacts. For the future of Nova Scotia and the planet, I hope this is the path we take.—Ian Guppy, Halifax