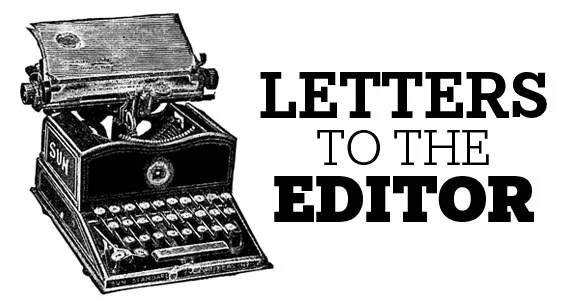 Pro movie choice
Katie Telford, prime minister Justin Trudeau's chief of staff, is appalled that Cineplex is showing the anti-abortion film
Unplanned
at several theatres across Canada. Funny, but I wasn't aware that Katie was being forced to watch it. Here's a solution for you, Katie: Live and let live, while exercising your right not to see the movie.
One assumes her stance reflects that of the Trudeau Liberal government, given its attempt to reinstate Section 13 of the Canadian Human Rights Act, an oh-so-convenient way to censor conservative and libertarian voices, all in the name of abolishing "hate speech"—which is defined as speech Liberals dislike or disagree with. Section 13 is unnecessary, given existing laws against libel and threats of violence.
Censoring the internet and social media might be just the beginning. Will books be banned next? Will the government censor print, television and radio journalists who do not share Liberal insider ideology? Movies appear to be fair game.
Here's some advice for Ms. Telford and our Liberal government. Respect the rights of others to say, read, watch and listen to whatever they please. In exchange, Liberal elites can freely exercise their rights to do likewise, and everyone should get along just fine.
—Kris Larsen, Halifax


Pipeline dreams
I would like to talk about the Trans Mountain pipeline expansion, a process started by Kinder Morgan in 2012 and taken over by the Trudeau government for $4.5 billion in 2018. Now that the project is in public hands, we deserve more transparency around it, not less. But the government won't say how much it has already spent, what the expansion is estimated to cost or how it will be funded.
The government claims that building another pipeline will "unlock" Asian markets willing to pay premium prices for heavy crude. But most of the oil sent through the existing Trans Mountain line goes to refineries in the US. The idea that the Trans Mountain expansion will help Canadian oil producers fetch higher prices in Asia is a "fiction" according to some economists.
Kinder Morgan couldn't raise the money to fund the expansion and walked away from a toxic investment. Will the government be able to find a buyer, or will taxpayers be left holding a stranded asset?
A few weeks ago, the government approved the expansion (that's the second approval, after the courts overturned the first one) with the promise that revenues from it will be spent on clean energy and green tech. Funding the clean economy with a crude oil pipeline? Trudeau should cancel Trans Mountain and end fossil fuel subsidies, and free up billions in public money to invest directly in clean energy.
—Pierre-Luc Gauthier, via email

---
Building pipelines in this day and age is very wasteful and damaging to the ecosystems of Canada, and it is time to stop and put the money into renewable resources. The government is acting like the vaccination deniers and the "we know best" conservative-type people. Do something for the country instead of taking orders from oil companies.
—Rod Ashby, Halifax


Gramtastic
This "donut" is one of the best things to happen in Halifax in the 36 years I've lived here.
—janeeastcoast on Instagram
Editor's note: That's janeeastcoast responding to the photo of LF Bakery's raspberry beignets that we posted from our June 27 "20 things to eat right now" cover. Other users were into the beignet, too—"These look so yummy" said beckaanddani, and louisebakerfineart spoke for most of Canada with the comment "Love a good doughnut!"—but it was janeeastcoast's use of historical and civic context that said it best. As holyrollervintage replied to the response: amen!!!!