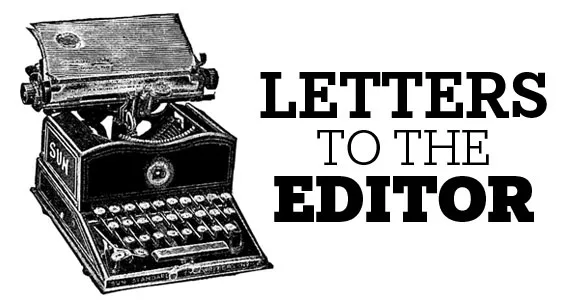 Adjust attitudes
I read "Tourist de force" by Melissa Buote (June 25) with high hopes for a positive take on the local food Nova Scotia has to offer the tourist in our province. Then I got to the part that describes an interaction between a couple of visitors and an employee of Ryer Lobsters.
The visitors, obviously not accustomed to eating lobster, ask what size would be best for them. As Buote states: "They are treated to my favourite kind of Nova Scotia hospitality when they get to the counter and, instead of ordering, instead ask 'What's the best size?' only to be greeted with immediate exasperation."
At first I thought Buote was expressing sarcasm, as this couldn't possibility be anyone's idea of their favourite kind of Nova Scotia hospitality, however, she then goes on to describe a line of questioning from the employee that seems downright rude and definitely abrupt, and then says, "I am in love with this woman." What's to love? Am I missing something? My husband and I recently travelled to England, Ireland, and Scotland, and everywhere we went we encountered nothing but pleasant, helpful people—even in the most harried of situations. Coming from North America where the attitude we encounter is "What can you do for me?" this was astonishing to us. I think we have a lot to learn. —Mary Reardon, Halifax
---
The shine's off
A year ago, if someone asked me about Nova Scotia, I had a lot of positive things to say about it—now I am not so sure. We have a government which is running the province into the ground, pushing young people away, gutting cultural industries, rejecting profitable job-creating industries, restoring patronage, failing to work for the people who elected them (in fact, condescending to them) and working almost entirely for their own self-interest.
Just as Nova Scotia was becoming progressive, just as young people had glimpses of a future here, just as cultural industries were starting to flourish, the Liberal government made an about-face and showed us that the old boy's network is alive and well and that we, the people, don't count. While other governments learn that austerity is a failure, the Liberals embrace it. There is no apparent logic or method to the random and un-researched budget cuts, accompanied by the giveaway of large sums of money to extremely profitable corporations, and then exacerbated by the greed of the Liberal MLA's themselves with the generous pensions they awarded themselves after only two years of work.
From the disastrous handling of the Film tax Credit (a very successful program which brought large investments and significant employment into the province) to the gutting of essential services and charities like Feed Nova Scotia, to the mishandling of small business, tourism, agriculture and health care files, we have a government of blunderers. Nova Scotia Business Inc., which has effectively taken many of the decisions about how OUR MONEY is spent away from the floor of the legislature and behind closed doors, to an unelected and patronage-appointed board of governors, is the beginning of a scary transformation in the way government works. Something truly foreboding that has been slipped in under our noses and this government needs to be taken to task on it. This is the polar opposite of the "transparency" they promised.
Our political system needs an overhaul. Ideological majorities do not work for the people; they only work for a few self-interested groups depending on which ideology is "in power." We need to either elect minority governments or introduce proportional representation to balance out one-sided, power-hungry governments, and maybe force MLAs to listen to the people they supposedly represent. It is time to put an end to the autocratic behaviour of our elected politicians, time to make them a little bit afraid of us. Maybe then they won't treat us as "ignorant masses." Maybe then their answer won't be "It works for our government" when they are supposed to be working for us.
Nova Scotia still has a lot of great attributes: a beautiful landscape, a great history and deep cultural roots. Nova Scotians are good people. Unfortunately, we have a hapless government that doesn't listen to us—a dangerous combination. We have a by-election coming up on July 14 and we need to send a clear message to our "leaders". Let us remind them, with our votes, we are here and we have a voice. —Christopher Ball, Mahone Bay