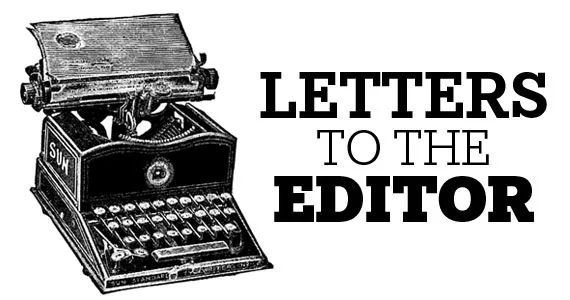 Office place
As someone who was interviewed by Tim Bosquet for the "Halifax's Xanadu" article (March 6), I wanted to provide your readers with another perspective on the Nova Centre that might have been inadvertently left on the editing room floor. For the record, I have never worked for Mr. Ramia or his companies.
It's not a secret that the downtown office market has suffered as tenants have left for the greener pastures of our suburban office parks. For many tenants who don't require a downtown location, these new buildings offer modern and efficient space with plenty of free parking located just short drive from most of the major master planned communities. Yes, this new space is cost effective due to lower property taxes, but we shouldn't underestimate the impact of employers trying to make life easier for their staff by shortening their commuting time. This shift of office space to the suburbs is occurring across North America and is not unique to Halifax; it is a logical response to growth of residential suburbs during the past four decades.
While the suburban market has been growing, the last buildings constructed downtown were Purdy's Wharf II (1989) and Sentry Place, which was built by the Ramias in 1999. This year we will witness the opening of two new office buildings downtown: the RBC Waterside project and Wolfgang Thiel's transformation of the TD Centre. These two buildings will provide over 200,000 square feet of Triple AAA office space. While these buildings are not yet fully leased, the tenants will be relocating from buildings that are 25 to 40 years old.
This is the natural cycle of markets as new products out-compete older ones. In response to these new construction projects, most of the major real estate brokerages are predicting a catastrophic increase in the office vacancy rate downtown, and many are concerned about the future viability of many existing office buildings. There is some substance to this concern as net effective rents downtown have been stagnant for sometime, with most landlords passing along any rent increases to HRM for property taxes, or Nova Scotia Power and Halifax Water for additional operating costs.
However, before we conclude that there is no market for office space downtown, we need to remember that as the office market gets more competitive from new construction, many building owners are forced to make decisions about obsolete structures.
Universal is currently gutting and rebuilding the Joseph Howe Building (Hollis and Prince) in order to make this building more competitive. After expanding and refurbishing the TD Centre, Thiel has announced that he is going to demolish the existing Royal Bank building (Hollis and George) in order to make way for a new mixed use complex. I suspect other building owners will make different decisions, with some converting older space into modern apartments or hotel units, while others demolish their buildings. Either way, this will reduce office vacancy rates and should bring the market back into balance.
My point here is that the Ramias have a plan and are executing it---it's just not their style to parade around leasing announcements to the press. Although there was opposition to the original design for this project, they travelled the province soliciting input for the new Nova Centre, and have modified the design accordingly. They have an agreement with several levels of government to fund the convention centre portion, and I would be shocked if they don't already have a signed agreement for the convention hotel. Regarding the office component, there is a lot of old office space downtown, and with low interest rates, the construction of newer, more efficient office space can make economic sense to certain tenant groups. While the net rent for the Nova Centre will be higher than existing buildings downtown, it will have lower initial operating costs due to its energy-efficient design, and most tenants will occupy less space. Finally, the new facility will have a reasonable allocation of parking.
Does this mean that the whole deal is a slam dunk? Certainly not. But I suspect the Ramias are in this business for two reasons: first to make a profit, and second to make a difference in their community. I don't think they are pre-disposed to building monuments to themselves. I have no doubt that this project will be a success, and I certainly wouldn't bet against them. —Ross Cantwell, Cantwell & Company Limited, Halifax