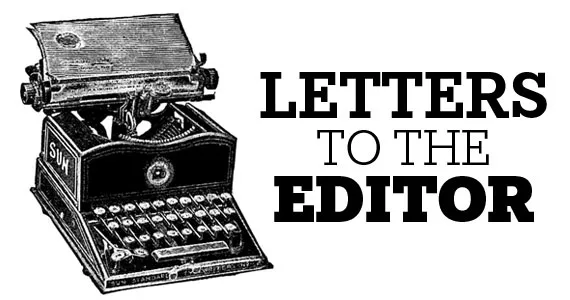 Talking trash
I would be 100 percent fine with a "pay-as-you-throw" system on garbage to discourage people from throwing compostables and recyclables in the trash ("Recycling efforts are garbage," The City by Chris Benjamin, March 16). A one percent tax decrease to offset the waste collection charge would work great, but then you have the lazy entitled people of Nova Scotia—for them everything is just "We pay enough taxes!"—who would illegally dump at businesses and such, and ruin the whole system. —posted by Brandon Wilcox at thecoast.ca
We already pay for waste disposal though taxes. If HRM would stop making citizens clean and press every piece of garbage they throw out, maybe people would follow a simpler set of rules. Here's a scoop: The only way businesses are going to pay for things to be sorted according to HRM's ridiculous standards is through higher prices passed on to consumers. What next, Halifax Water refusing number two in toilet flushes? —posted by RedRocketV8
Honour badge
I grew up around Ted Epshaw and his family ("Onward and upward," The City by Sarah Poko, March 16). He's a great neighbour, father and all-around good guy. Thanks for this article. —posted by Take a Step Back
The sad reality about change is that it takes time—a lot of time. It's important to temper our expectations with the ability of humanity to adjust to and accept change. Based on my own experience, I don't look to my peers to change but to see the change that has occurred in their children and their children's children. To have any other expectation is an unrealistic one. —posted by TickleMyAnus
Check reality
I have a few comments after reading "Street checks and balances" (Cover story by Jacob Boon, March 2). The first thing that I would do is nail down exactly what Halifax Regional Police chief Jean-Michel Blais means by street checks.
As I understand it, he is supporting the stopping of individuals on foot by the police without reasonable and probable grounds to do so. I find the chief's answers to the questions vague and general. It appears he has a lack of empathy. The chief seems unwilling or unable to understand the deep conflict between Halifax police and the Black community.
Pointed questions in relation to the Privacy Act must be asked and answered by the police and the Privacy Commission. What information is being collected? How is the information going to be used? How long is the information going to be kept? Who has access to the information? How is the information going to be destroyed? What is the Human Rights Commission's written position on the Halifax Regional Police's street checks? And is the Canadian Charter being violated by street checks?
As well, the community must be educated on what to do if stopped. When stopped for no valid reason, ask: "Am I free to go?"
Keep asking the question until you get an answer. If the answer is yes, simply walk away. If the answer is no, demand a lawyer. And when you are released or the detention ends, consider SEIS—"sue everyone in sight."
One of the problems with statistics on police checks is that the information is flawed because people who walk away are not counted. What direction do the police give to the officers working the street in relation to race and stops?
An answer is to put police officers who are working for the good of the communities back on the beat. The community will know the police officers, and the police officers will know who is on the street in the communities. —Calvin Lawrence, Ottawa (28 years RCMP, eight years HRP, retired)
Correction
Last week's "Recycling efforts are garbage" misquoted waste consultant Doug Hickman as saying seven jobs were created per tonne of recycled materials, when it's actually per 1,000 tonnes. The Coast apologizes 1,000 times for the error.