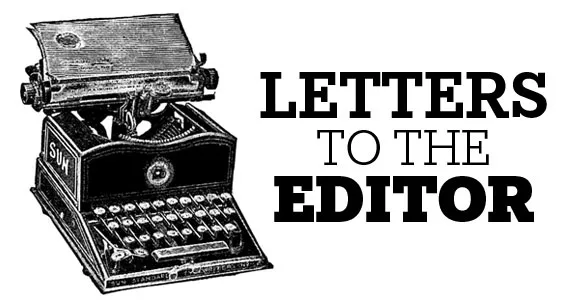 The Goat's woes
I understand the need for consistent paycheques, but the unhappy staff at Smiling Goat Organic Espresso Bar are not OWED a health plan ("More coffee more problems at Smiling Goat," City story by Rebecca Dingwell, posted March 23 at thecoast.ca). That is at the employer's discretion! At the end of the day Smiling Goat is still a small coffee shop chain, and health plans may be something they have to give up until the businesses get stronger. Unions have a habit of driving small businesses under, so the staff could all lose their jobs now instead! —posted at thecoast.ca by gargramel
Actually, yes, according to their collective agreement the unionized staff are legally owed a health plan. If Kit Singh didn't want to provide a health plan to his employees, then he should not have bought two coffee shops where the employees had an existing collective agreement that said that the employer owes them a health plan. —posted by chris902
This sounds like a perfect case for Pink Larkin law firm's pro bono lawyer. The owner wouldn't owe just for wages, but any fees for bouncing paycheques. What the heck kind of "logistical" issue causes a cheque to (repeatedly) bounce. Oh right: No fund$.
—Heather Too via The Coast's Facebook page
"Unions have a habit of driving small businesses under." And small, greedy businesses have a habit of screwing employees over, hence the NEED for unions. —posted by Lex Dunn 1
Our Wright stuff
The house at 989 Young Avenue, on the Inglis Street corner, does little to reflect its fascinating history. Paint peels on the double-door entrance that incongruously announces an herbalist within—PLEASE RING DOORBELL—as an embossed card offers opportunities for "day renters" and the reality of 2018 warns of an electronic security system. Past the doors, a Government of Canada plaque honouring Edith Archibald (1854-1936) dominates the front entranceway. But none of these notices tells of George Wright, the house's dynamic original owner.
Wright was the sportsman/benefactor of the YMCA and YWCA; community planner who developed the neighbourhood of charming houses around Wright Avenue and Morris and South Park Streets; and Titanic drowning victim. At the house, however, he is remembered by only a single modest black-and-white photo in the corner of a meeting room, while a warren of closed doors, forbidden hallways and unseen grand staircases hints at the jewel of architect J.C.Dumaresqu's 1896 design.
Yet that beautiful building yells at us! It reminds us of why we live in Halifax and how visitors see us. Its status is enshrined in the opening lines of the February 15, 1896 bylaw An Act Relating To Young Avenue, which tell us "Young Avenue forms the main Entrance to The Park." It is our shame that not even a plaque honours George Wright at his now-shabby house. As cruise ship passengers descend in April, gawkers wander in during Doors Open Halifax in June and Halifax's hosting of the 2018 Titanic International Society convention bring a global audience to Titanic-related sites around the city, eugenicist Edith Archibald will get more notice.
Haligonians and George Wright deserve a painted, properly maintained house. Right now, the house passes for someone else's lazy indifference. But the Wright house should be like a mini Fleming Tower—"an instructive object lesson," to quote Sandford Fleming, "to foster in the minds of the youth and future generations a worthy pride in their past." We can do better, Halifax. —Bill Jordan, Halifax
Rolling with Gus
I very, very seldom write letters to newspapers or to politicians, or sign petitions. But in this case I am willing to make an exception. If you need to get people to write a letter, sign a petition or in any other reasonable way support your nomination of Gus the tortoise for the Order of Nova Scotia, I will declare my support ("Citizen Gus," cover story by Jacob Boon, March 8). —Michael J. Downing, Halifax
Gus was lovely to work with. We had some nice lunches on the lawn! —Judith Meehan via Facebook