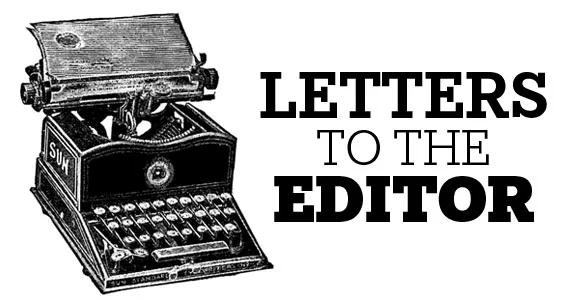 font size="+1">F for hyperbole
Tim Bousquet's simile comparing Tim Outhit's tax reform proposal to the horrific, ethnically targeted violence of Idi Amin is distasteful, disgusting and not the least bit clever ("City council report card," May 9).
If it was a swing at humour, Bousquet missed big-time. This is the type of hyperbole that belongs somewhere in the bowels of the internet, not in a Michener Award-nominated news publication. Bousquet should decide whether he is an investigative journalist, satirist or humourist, and not shift whenever it's convenient. This quip was an offensive bit of editorializing that has no business being printed in any self-respecting publication. —Graham Brown, via email
---
Living in the sprawl
My trouble is, I'm on the fence about whether urban sprawl is bad or good ("Let's save $3 billion by cutting suburban sprawl," by Jen Powley, Voice of the City, May 10 and "Watch Halifax sprawl over nearly 30 years," Reality Bites blog by Kyle Shaw, May 13). On the one hand, it increases cost to the city in the way of having to build infrastructure, pipelines, water, road maintenance, et cetera. Plus it decreases the amount of people who come into the city to shop and do other things, because they stick with what's near them.
On the other hand, densification means building apartments and condos because the space for housing is almost depleted. Not everyone wants to be stuck in a multi-person building. We want our yards and gardens. If housing in the city is not available, then going outside is the only way to satisfy that desire for a house. If the city wants people to live in the core, they'll need to make it affordable for all levels of income. —posted by TDF at thecoast.ca
Look at how much nature we are destroying or at best displacing. We sprawl radially from a city centre so we can keep a decent commute to work and get our fix of mowing a lawn for a few months each year, but then bitch about all the snow we have to shovel from our driveway. —posted by OptimisimSucks!
I'd say that compared to many cities our urban sprawl is limited---thankfully---in part due to the limited geographical space to sprawl into. Halifax just isn't built that way---too many lakes, peninsulas and harbours to really lay waste to a huge area. I do hope Halifax learns from other cities' mistakes and instead go the route of thought-out infrastructure, population-dense living, with more pedestrian- friendly ways of life. —posted by sbenteau
Repurchasing the Texpark land should be a priority ("New twist to Sisters site," Reality Bites by Tim Bousquet, April 26). The site has been a nasty hole in downtown for too many years. Development of the Texpark land is a great chance to inject some real life into downtown, but immediately opening it up to the highest bidder and flipping it, as Bousquet envisions, is not the way to do this.
Downtown does not need another high-rise condominium project selling units in the $400,000+ range. It needs affordable housing, artists' studios, space for small businesses, live- work spaces, et cetera. It needs new development that creates friendly public space, livable, pedestrian-friendly spaces---all the things that create a really vibrant downtown where things happen, not a downtown characterized by its wind tunnels.
So, what to do? The city should first undertake a public process so residents can decide what they want on that land, then produce a comprehensive development plan for the site and finally put it on the market with clear requirements/guidelines. This is, of course, what should have happened in the first place when the Texpark garage was torn down. If the city then has to sell it for less than it paid---so be it. The important thing is that downtown gets creative development that can help anchor its future. Let's get real about downtown, stop doing the same thing over and over and try a better way. —Beverly Miller, Halifax