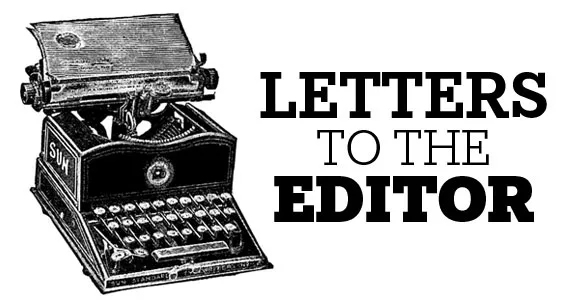 Mother's say
I am writing because I saw your Best Mom Ever contest. I'm not interested in winning the prizes, but with Mother's Day this weekend I would be happier if you'd share my story and acknowledge why my mom is the best ever.
My mom passed away unexpectedly in February. It has been an extremely hard few months for my brother and I because she was a huge presence in our lives. The three of us lived in the same building and had the opportunity to visit each other every day. We were a team when it came to everything. It was an easy task to help each other as we grew up watching our mom take care of our family, our grandmother, seniors in our building, even just strangers she met along the way.
She always had a lending ear and a helping hand to whoever needed it. She was a member of the Al-Anon organization for 25 years and was a sponsor to numerous members during that time. She devoted many years to chairing meetings, hours to taking their calls and meeting members to listen to and support them. She was so positive and kind.
Hands down, she gave the best hugs. Everyone knew that.
Even in hard times she would accept the things she could not change and always had the courage to change the things she could. She self-taught herself to a university level in many topics. She loved to learn and read, and she always accepted people for who they truly were. She loved to help people and never judged them. She was like no one I have ever met. She loved my brother and I before she even met us.
Each night before I go to bed I talk to my mom. I tell her I'm proud of her. I miss her. I thank her for being my mom. And I tell her she was the best mom ever.
It's important to my brother and I that people know what a kind and wonderful person she was. It was her last wish to donate her body to Dalhousie for research. She was also a full organ donor. But in her passing the hospital did not initiate either request and lost two sets of forms, tossed out her belongings in her room and did not follow up with us after she passed. We called Dal to confirm her acceptance and they found out our mom was in the hospital morgue six days after her passing. The only statement given by Capital Health was they apologized for not calling us when she passed. They had all our contact info and we were there all 12 days my mom spent in the hospital.
My mom spent her life helping others and even in her last wish she wanted to help others. She deserved so much more. It's so disappointing and heartbreaking to have this happen to the person you love more than anyone. She loved us the same. She was definitely the best mom ever. —Denise Desjardins, Halifax
---
Up with women
As a longtime New Democrat, I'm saddened to see the departure of our two Cape Breton MLAs, both for very good reasons. But their departure makes the current NDP caucus historic, in one sense. For the first time in the history of Nova Scotia, and as best I can see in the history of Canada, both provincially and federally, we have a caucus of more than one member that is majority female. Three women and two men.
As a man who is committed to equality, I think this is something that should be noted and celebrated. —David Olie, Yarmouth
---
Down with pollution
Changes to the Fisheries Act the Liberals are trying to push through will be devastating. The government is still promoting the industry with complete lack of regard for either its regulatory role or the health of coastal communities. Meanwhile communities are living with dead and diseased fish on their shores, debris tangled in lobster traps and polluted harbours. We cannot sustain a healthy lobster and tourism industry when our harbours are used as dumping grounds. It took years and suffering before the government decided to clean up Boat Harbour and the Sydney Tar Ponds. Do we have to wait until our harbours are dead before you hear our voices? —Wendy Watson Smith, president, Association for the Preservation of the Eastern Shore