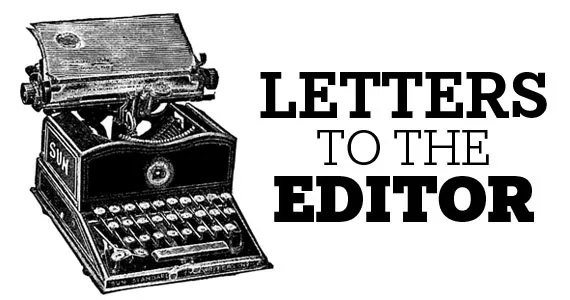 The rights stuff
Although diversity in racial/ethnic composition seems to be the mantra of the day, at least in Canada, an article title like "Nova Scotia is still far too white" by Michael Lightstone seems racist to me (The City story, November 12). Apparently it is OK to say that ethnic majority numbers should be reduced so as to increase minority numbers, but not OK to maintain an existing composition or culture. It is as if racial relations will magically improve if some critical level of diversity is found, perhaps 20 percent each of European, African, Indian, Chinese and indigenous. Apparently, if everyone is a minority, all will treat each other with great respect and equality. The history of humanity belies this, unfortunately.
The issue is not racial composition and a desire to increase minority numbers, but in trying to educate all to respect basic human rights, particularly those of minorities. One might as easily say that China is too Chinese, India too Indian, (sub-Saharan) Africa too African, and that each of these racial/ethnic groups would be better with an infusion of each other so as to spark innovation, job creation, etc. A dubious proposition.
It may be to our benefit in some respects to attract the best and brightest from other countries, but our gain is their loss and they may arguably need such talents more than we do. Population growth is not an unmitigated good—it comes at the cost of increased resource use and habitat destruction. And increased GDP is not as important as increased individual production and prosperity, something that simple population growth does not guarantee. The mantra of perpetual growth will one day need revision and we may have to adapt to an economics of stability. —Brian Jessop, Halifax
Had an article been entitled "Nova Scotia is still far too Jewish" or "Nova Scotia is still far too Aboriginal," people would be up in arms, and rightly so. The fact is, EVERYONE regardless of race, colour, gender identity, religion, sexual orientation, etc. deserves to be respected. It is saddening to see a publication like The Coast succumb to the idea that some groups of people are now "more equal" than others. Shame on you Coast editors for choosing to exacerbate the problems of race relations rather than choosing to be part of the solution. —Ben, Halifax
---
Paperandplastic
Regarding Jacob Boon's "You won't believe where your garbage leaves can be shoved" (thecoast.ca, November 13), about the city temporarily relaxing its ban on plastic leaf bags: Kraft paper bags are a poor substitute for the large plastic bags, which hold twice as much as the inadequate paper ones and are far easier to fill if a bag stand is used. The paper bags are wholly inadequate for many properties with lots of trees, and are far more expensive than plastic as well. The requirement for paper bags is simply a cost saving measure for HRM and has nothing to do with the environment. —posted at thecoast.ca by RedRockeV8
Why can't people just mow and mulch the leaves into their grass? Easy peasy, and better for the lawn. —posted by Jammie
---
This speech has 22 words
Hi, I read in The Coast I won the bronze for Best Female Film/TV Actor, and I just wanted to say thanks (Best of Halifax, November 5). I didn't know who to contact, since it's readers' choice, but being considered local in my new home of NS (I bought a house in Dartmouth a couple years ago) makes me so happy. I am very thrilled and humbled, and I really wanted to reach out to you all and say thanks :) —Susan Kent, Dartmouth
---
Correction
Our November 5 story about Judas Priest playing Halifax was utterly wrong when it said the band was coming "back" to town. Priest's November 10 show was in fact a blessed first-time local occasion, and the online version has been corrected to reflect this. We apologize to the metal gods for this error.