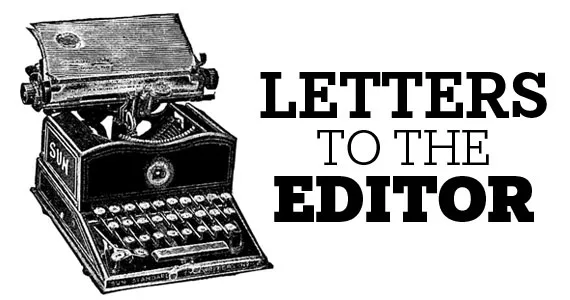 Contention centre
With a board of directors totally devoid of any convention and meetings experience, and without an experienced president with international presence and a high level of national credibility, the only "high-pitched howl" you are likely to hear from the Nova Centre will be from Nova Scotian taxpayers as they face a level of operating deficits that will make the ferry look like a good deal ("So is the Nova Centre cursed, or what?" City story by Adina Bresge, October 23). —Nicholas Carson, Halifax
My hockey hero
To my little brother,
Once upon a time I was better than you at everything we did. I could run faster, fight harder, climb higher. I set a gold standard that you hated and envied equally, and while you watched my success I got to see you grow. I want you to know right now that I see you. As we grow our lives will change, we may become close and we may grow apart, so before you go I have to let you in on something. What you didn't know through all those years of watching me is that I have been watching you right back.
I remember your first time on skates, how you hesitantly stumbled over your own feet. How I held your little hands in mine as we went around in circles. You fell so much, and tried so hard. I saw your eyes light up the following nights as you sat and watched hockey. I could never be sure, but as you watched beloved Sid light up the score boards around the world, I thought I saw your chest puff out defiantly in the dream you could do the same.
I remember your first games. You complained that the skates were too tight, that you were too tired and too hot. I was dragged to every game and practice, wanting nothing more than to sleep in. Watching you stumble around for a half hour at a time was not my idea of teenage fun.
But you were determined. After awhile your stumbles turned into long strong strides. Your head, that only a little while ago came up to my waist, began to reach for the sky.
I remember how you won. As the long strides progressed so did your dogmatic dedication to the sport you loved. Countless hours on countless rinks you worked and worked. I saw your attempts at goals become successful slap shots. Your hours at the gym and home became a six-pack, sprinting fve kilometres unaffected, eagerly awaiting those beloved 5am practices.
The overwhelming pride I felt when you scored your first hat trick and won your first gold medal. How it brought tears to my eyes when the crowd cheered your name but you were smiling up at me.
I remember how you lost. Watching your fallen face come off the ice after a big game slipped through your fingers. Spending hours telling you that it wasn't in the cards for the day, how you gave it your all. As you aged, I saw this change too. With every loss your face falls a little less, you untie your skates and haul your gear to the car with a smirk. "They were a good team" and "we'll win it next time." I've never told you but in those early years I would get home and cry for your loss.
Now, when I drive home by myself after these losses I cry because of my pride in you. I didn't realize that while I had been worried about protecting you from loss, you had been building your own strength and humility. Qualities that are invaluable to the person you will become.
We figured out pretty early on that you were no Sid the Kid. But by the time that happened you weren't doing it for the glory. You were in love with the game, and before I knew it, I was in love with watching you play the game. I wanted to write this letter so that you would know all of your hard work is recognized. I see your dedication to the game and yourself and I couldn't be more proud of the person you are becoming.
With all the young hockey stars coming into their own this year, I thought it would be particularly important to congratulate you on your own success.
The world may never know your name and you may never bring home a gold medal from the Olympics, but I want you to know that you're the best hockey player I've ever had the privilege of watching. I see you little brother, and your future is glorious. —Kaitlin Verge, Cole Harbour