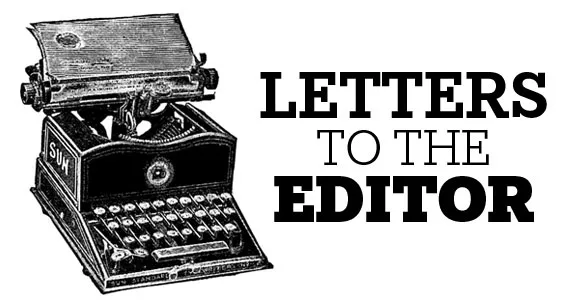 Film fest success
As a result of my aggressive multiple sclerosis, I need an assistant to do most everything. I am a quadriplegic with little voice. Easter Seals developed the Access2 card to provide people with severe disabilities equal access to entertainment. When a disabled person with an Access2 card buys a ticket at a participating venue, the card enables an attendant to accompany her free or at a discount. Wanting to attend the Atlantic Film Festival, I contacted Ticketpro to see if it honoured the Access2 card. Ticketpro doesn't. So I contacted the AFF. Within hours, executive director Wayne Carter emailed me that he had resolved the issue. Kudos, Wayne. —Jen Powley, Halifax
---
Harper's surreality
Mr. Harper has been very successful in keeping the anti-abortionists and anti-gay elements in his party under control. But his position on marijuana (the Reefer Madness agenda), and the Alice-in-Wonderland legislation against buy-sexualism, suggests the almost-theocratic agenda that lurks in the Conservative party is not far from the surface.
This purblind "conservative" party knows nothing of the reduction-in-harm mode of thinking. Re-election of this government may even bring back the WCTU—the Women's Conservative Temperance Union. I feel like I'm living in a Margaret Atwood nightmare. —JW Beveridge, Halifax
---
Food bank basics
The letter to the editor on the challenges this individual was facing accessing food banks caught my attention ("The trouble with food banks," Reply All by Shannon Van Mol, September 17). I agree with the points made in the article, and am saddened that there are so many obstacles in the way for some many people.
I volunteer with the Parker Street Food & Furniture Bank (located about a block from your office). Though I am not involved in the day-to-day operations of the food bank, I know that there are a great deal of difficulties any food bank faces when trying to service those struggling with food insecurity. Aging volunteers, fewer donations both of food and funds, and increased volume of those living below the poverty line have all reduced food banks' ability to provide essential services. Ideally, strategies from the federal and provincial governments would assist with the causes of poverty and food insecurity, but we are left treating the symptoms, not the cause.
If your readers would like to get involved, there happens to be a Fundraising Dinner and Auction for Parker Street Food and Furniture Bank, October 8 at the Cunard Centre. The timing is seemingly relevant. —Emily Stewart, Halifax
---
Electing to vote
Well said, ("I was a conscious non-voter, here's what changed my mind," Voice of the City by Jess West, September 23)! It's great when people can change their opinions, admit it and still be true to themselves. Great to have you as a participating citizen. —posted by Pat K. at thecoast.ca
As long as you live within the system in any way—access health services, pay taxes, have paid employment, receive student loans—you are PART of the system. You are taking part in it, whether you ideologically "refuse" to or not. —posted by Tonya M
Actually, voting is a privilege. I'm a permanent resident, and getting citizenship costs $700. Being a working-class student, I simply can't afford that. Also, not seeing how the bourgeois state is an oppressive machine that enforces colonialism, capitalism, genocide, patriarchy and myriad other horrible things—while also ignoring the fact the NO parliamentary party is willing to, or is capable of, dismantling that—is a privilege. —posted by Dimka Melnik
Isn't it sad that it took having a child to go from "Yeah! Punk rock! Fuck you!" to "Wow, real life is actually serious and hard?" —posted by Kakera
Isn't it wonderful that the miracle of birth opened this gal's eyes to the realities and responsibilities of life? She gained so much insight! —posted by Cheena Graham