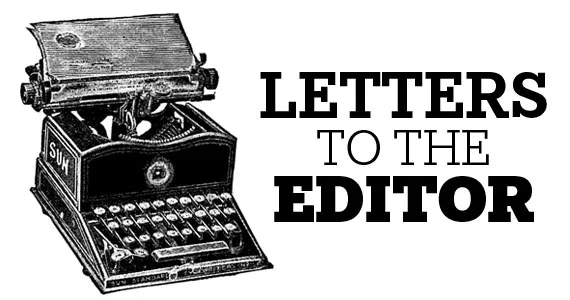 Oh dear!
Contrary to the assertion in the most recent "Love The Way We Bitch" ("Oh, deer!," October 16), deer are not being driven from their natural forest habitat by residential development.Deer prefer open spaces interspersed with lightly wooded areas. They do not live in the deep, dark forest.
In fact, residential development is responsible for a substantial increase in the deer population in and around metro Halifax. There are so many deer in HRM, and no opportunity for a culling of the herd (read: hunting) that half of them starve, freeze to death or get eaten by coyotes every winter. I'm not sure why the person who hit the deer is a piece of shit. Do you think people normally aim their cars at deer in the hopes of a $5,000 direct hit? —Leo Fleming, via email
---
A new economy
Great analysis ("Here's to a new Nova Scotian economy," Voice of the City by Catherine Abreu, October 16). We are creative, and the work of building a green cooperative economy, as an alternative to a fossil-fuelled extractive economy, is a task worthy of inspiring a new generation. —posted by Guy Dauncey at thecoast.ca
Nice, Cat. I hope people listen. They don't all have to agree, but when the question is out there, and when people like you make rational and passionate arguments, then hopefully a more educated public will demand that the government continues to make informed decisions. —posted by Brad MacInnis
Why is it, I wonder, that I had a funny feeling Catherine Abreu was an Upper Canadian without even looking up her Facebook profile? Could it be her holier-than-thou posturing about what is "good" for Nova Scotians? Toronto is calling you back, Catherine. —posted by Michael Murphy
The last paragraph of Miss Abreu's article includes "We don't need to dig up the last dregs of non-renewable fossil fuels RIGHT NOW." Unfortunately, we could well afford to get our hands on some much-needed "gas" to fire our electrical generators which continue to spew toxins of all kinds on those Nova Scotians close to them. These people are dying of cancer and should be getting some assistance from Ecology Action Centre RIGHT NOW.
Fracking in places carefully chosen away from habitats could service this need and help many of our residents who are in dire need, and the aforementioned dying from coal dust. —posted by Ted Worthington
Anyone criticizing Ms. Abreu for being an "Upper Canadian," as one of the commenters here did, should just fuck right off. We live in a country where people can move from province to province, and we're all Canadians.
Do you think Cape Bretoners making a living in Fort Mac have to deal with people upbraiding them for being from a different province? No, they don't—that kind of parochialism is unique to some hicks from some of the more unfortunate backwaters of our province.
The faster Nova Scotia's population ratio tilts from these places to our urban centres, especially the capital, the better the whole province will be, socially and economically. Fortunately, that's happening, and as a result the economy is diversifying. Anyway, we don't need magical thinking about silver-bullet booms that will fix everything. We need a complex, layered, multifaceted economy that can withstand shocks and ups and downs in particular industries.
Some Canadian provinces have failed to do that, notably the ones most dependent on resources (hence why Albertans are casting a nervous eye to global oil prices the past week—an OPEC upset could ruin their province). But in Nova Scotia we have the chance to create something more sustainable. Kudos to Ms. Abreu for stating what should be obvious. —posted by Pigeon
---
Re: 20 things to do in the north end
OUCH!! —posted by Fred Connors