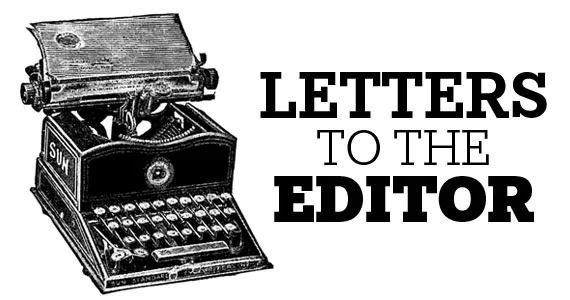 Dumb stadium
Dear Mike, Andy and Steve,
How dare you? I could use all that wool you are using to pull over the public's eyes in my next granny knitting project. Instead, I will use my grandmother voice to express my extreme dismay and displeasure at your latest shenanigans.
Our grandchildren, including yours, deserve better. If you had been listening, you would have heard those words passionately spoken last week at the Global Climate Strike! Voices louder than the thunder of feet marching for our planet.
How dare you consider building a stadium during the climate crisis. Tell the whole story, not the one you spin. A Grey Cup is not my cup of tea; not enough women, too many old men, too many plastic cups and brain injuries.
Pouring more concrete down Mother Earth's throat will, according to the recently released $100-million Schooner Sports and Entertainment proposal, build a lasting legacy. What don't you understand about climate crises? Lasting legacy for whom? Not for the real lions, tiger-cats or alouettes. The lark, our allouettes, has been on the endangered species list since 2005. But wait, isn't Nova Scotia's government in court right now for not protecting those species?
How dare you! You get to go out and play only after you look after the mess in the house—which is on fire! Public transit, housing, support for newcomers and single mothers, seniors, health care and education, Boat Harbour, Stop Alton Gas, plant trees.... Think outside of the stadium!
Want to call a huddle? Call in the water walkers and the earth protectors, allow us to follow a different game plan.
—Grandmother Kathrin, Halifax
As a taxpayer, I wish to express my opinion and opposition for any public money or infrastructure of any kind in support of a football stadium for Halifax.
We do not need to see the business case from Schooner Sports' Anthony LeBlanc. All of the arguments—like stadium taxes on hotels and rental cars, and the surrounding infrastructure providing tax increment financing funding—have been used to sucker in the taxpayer for support of building stadiums in the US and Ottawa. According to many financial reports, NEVER are there any great economic spinoffs or the promised increased wealth or payback for the taxpayer. The only beneficiary I can see for the Shannon Park stadium is the Schooners Sports and Entertainment consortium.
After using every tactic to sway the public and our political representatives to support the bid for a CFL stadium that faces strong public opposition, LeBlanc switched gears and is now calling it a sports and entertainment stadium. According to him it will be used 365 days a year, with university athletics, soccer leagues, concerts and other events going on in the stadium.
But what will happen with the present university stadiums and the soccer stadium at the Wanderers Grounds? What will happen to events scheduled to play at the Scotiabank Centre, the Rebecca Cohn and the new art centre at the old World Trade and Convention Centre? LeBlanc's stadium will be like a giant vacuum, sucking teams and events away from previously built sports fields and venues the public already poured millions into.
Mayor Jock Savage has been beating the drum for a CFL stadium from the first day he was elected. He went out of his way to meet with several CFL executives, including LeBlanc. It is my opinion Savage lured the city's present chief administrative officer, Jacques Dubé, here to help with the stadium. Dubé is the former CAO of Moncton and was responsible for that city securing taxpayer money for a $100-million hockey arena.
A PBS News Hour report called "Why should public money be used to build sports stadiums?" clearly explains why stadiums are not viable and how the taxpayer gets suckered into it anyway. I suspect LeBlanc, Savage and Dubé will be successful in swaying all levels of government to support this asinine venture, even in the face of outrage by taxpayers.
—Gary MacLeod, Halifax
---
Ferry magic
A huge "thank you" to the honest person who turned in my iPad that I left on the Halifax-bound ferry. I hope this reaches you! Thank you, thank you, thank you.
—K Jones, Dartmouth