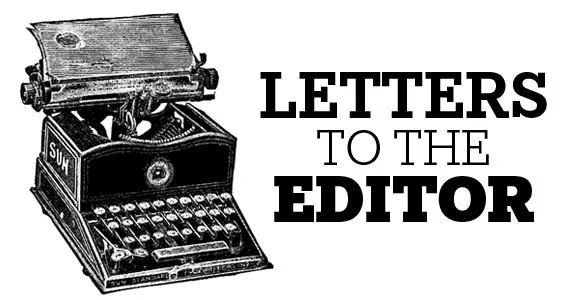 Good call, NDP
Terminating the candidacy of anyone who's been nominated by a party's members is not something a political party does casually. The nominated Dartmouth candidate who Judy Haiven refers to in her recent Coast letter was removed due to views she held which she later acknowledged to have been inappropriate, hateful and hurtful, and for which she apologized (Haiven's letter, "
NDP mistake
," was published October 24; it was inspired by a news story in the October 17 edition by Julia-Simone Rutgers, titled "Halifax's federal ridings have zero BIPOC candidates" in print and "
Pushing beyond the glass ceilings of BIPOC political representation
" online).
Although I was not involved in this decision, I very much appreciate that no political party would run as a candidate anyone who equates Israel domestic or defence policy to the Nazi policy of mass extermination of Jews. The NDP made no mistake by asking this candidate to step aside. To suggest otherwise is nonsense.
—Maureen MacDonald, retired MLA, cabinet minister and leader of Nova Scotia's NDP

The letter "NDP mistake" by Judy Haiven was about Rana Zaman's removal as the NDP's candidate. Haiven claims that all Zaman was concerned about was "Palestinian" human rights, while asserting that Israel was capriciously attacking Gaza and killing thousands of Arabs. Haiven's choice of words is worse than being partisan—it is a concocted set of conclusions absent of facts, and its intent is to defame and demonize Israel.
What we see in the news does not validate her assertions.
The real story we have seen unfolding is that since August 2005 the Arabs in Gaza have been firing daily rockets at Israeli towns; digging tunnels to get under the border fence in order to kidnap and kill Israelis; recently using human waves of women and children to shroud the armed men in their midst, who are trying to break through the fence in order to kill any Israelis they can get to; and whenever Israel is compelled to respond all we hear is "Israel attacks." When faced with the truth and not Haiven's version, to me it's clear Zaman was expressing religious bigotry towards a Canadian minority.
—Larry A. Riteman, Bedford

In her letter to the editor, Judy Haiven suggests that the NDP rejected Rana Zaman's candidacy in the riding of Dartmouth-Cole Harbour because she "tweeted in favour of Palestinians' human rights and condemned Israel for killing thousands of Palestinians in Israel's recent deadly attacks on Gaza." In fact, in one of her tweets, Zaman equated the Israeli government's actions with following the example of Nazi Germany, and suggested that Israel was turning Gaza into another Auschwitz. While the conduct of the government of Israel towards Palestinians is far from perfect, to suggest that Israel is practicing genocide goes too far, and suggests a lack of judgment.
—Don Chard, via email
---
Go to the source
Regarding your "
It's time for housing options to get better for people with developmental disabilities
" article by Fadila Chater, published in last week's City section, as valuable as this discussion is, did it not occur to you to reach out to an autistic person for their perspective? Autism is a developmental disability, as you point out, but this does not imply a lack of competence or intellectual capacity. You wouldn't base an article on an issue of particular relevance to a gendered or racialised group and fail to consult with its members, would you? Autistics United Nova Scotia—Wabanaki Confederacy & Mi'kmaq Territory is a local self-advocacy group serving autistic people, including me. I invite you to seek them out.
—Zso Michele, Mi'kma'ki
---
Checking racism
Abuse of police powers as it pertains to brutality against African Nova Scotians is nothing new, and street checks are a part of the privilege of power and control ("
Nova Scotia's street check moratorium to become permanent ban
," Reality Bites story by Caora McKenna, posted October 18 here at thecoast.ca). The fact street checks only stopped when Caucasians said it was wrong and illegal, when African Nova Scotians were stating this for decades, is racist in and by itself.
—Raymond Sheppard, Halifax