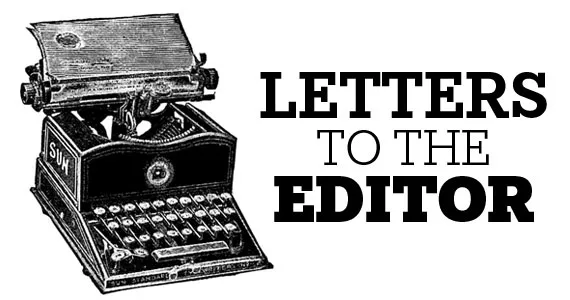 Give peace a chance

Mayor Mike Savage's decision to join Mayors for Peace (Reality Bites by Tim Bousquet, September 5) is mere window dressing since the federal government sets foreign and defence policies. It is for this branch to determine where, when, or if Canada hosts allied ships or aircraft, nuclear-armed or otherwise.
Also, while The Coast correctly notes that Canada's navy has no nuclear weapons, this does not (and must not) preclude future acquisitions if such weapons are deemed important to an overall NATO deterrence strategy.
Finally, peace, while a fine intellectual concept, will only work in the real world if absolutely everyone goes along. Are China, Russia, Iran and transnational terrorist groups all willing to sign on? Otherwise, implementation of a peace policy will be limited to a unilateral or an otherwise less than sufficient act, which weakens us while enemies remain strong and bullies wishing us ill will are emboldened. The paradox or unintended consequence is greater likelihood of war and probable defeat for our side.
Methinks our erstwhile Mayor Peter Kelly, by opting not to join Mayors for Peace, deserves kudos for his astute reading of geopolitical realities.
—Kris Larsen, Halifax
Clear lines

I am a 43-year-old single mother of a female, 20-year-old, straight A, SMU student who is also an academic (LEAP) peer mentor. We both love SMU. We were both upset by the chant, we are both looking for positive change and tired of this culture. One of our "blurred lines" is when someone who is caught tries to own their mistakes and is treated as the problem and not a symptom. I was very proud of Jared for owning up. I don't believe it's right to make him the responsible one. Apparently the Student Executives and Frosh Leaders were at a camp being trained and it was there that it was decided to continue with the chant. I want to know who trained them and was there a system in place to approve the agenda for Frosh Week? Especially given traditions of hazing?
I, too, think this is a teachable moment and want to support SMU and its students. I don't at all condone any of this... but I so want to be part of the solution.
Please continue to report on this in the positive way you have here ("SMU's pro-rape chant: a teachable moment," by Tim Bousquet, September 5). Of course the chant was WRONG... but why? And who's still listening to Robin Thicke's song because it has a "catchy tune"? —Kimberly Smith, via email
St. Mary's University students' shameful action during Frosh Week is only a reflection of the environment that they come from, where sex is trivialized, excessive drinking is condoned and using abusive language is admired. —Jaywant Patil,
Eastern Passage

Nothing but contradictions from Jared Perry, nothing more charming than forced remorse. —@emastaflash, via Twitter
Trigger warning---this comment discusses sexual abuse:

I was raped by a boy from SMU. He also went to Dal. He said a lot of demeaning, anti-woman jokes. He boasted about yelling things at women from the safety of his passing car. Chants and jokes don't make men rape, but they perpetuate the culture that tells them raping a girl who's drunk or underage isn't rape at all, but just a funny type of sex. It's all rape. The man who raped me even laughed as he did so, it was a joke to him. Any time I hear someone making a "harmless" sexist joke or yelling at women from their cars, I see his face.
The police don't seem to know what rape is either. All the man who raped me had to tell them was, "I thought she would have liked it, I'm sorry." There you go rapists out there, that's all you need to tell the cops to get them off your case. You don't have a guilty mind if you had "good intentions" and are "sorry," you won't be charged.
I really hope everyone will start to take this shit seriously, but I doubt they will in my lifetime. —posted by Here in Hali at thecoast.ca