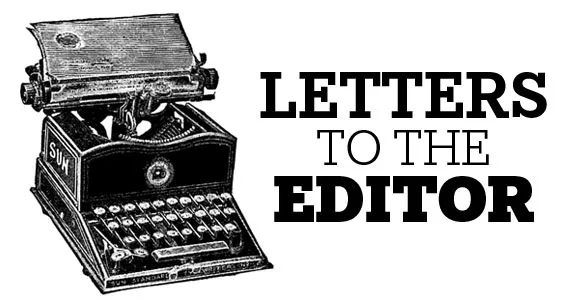 Mayor Peace

Kris Larsen makes a big error as well as some good points in her letter ("Give peace a chance," September 12): Peter Kelly did not consider the points she addressed; he stated the he would not join Mayors for Peace because Halifax was a military town, a ridiculous logic as no place wants peace more than a military town. Kudos to Mayor Savage for having the courage to join Mayors for Peace.
—Elisabeth Gold, Halifax
---
Responsible for you

Being a debt-carrying student myself, I don't blame the cost of my debt on high tuition, I blame my own choices ("Low cost, or even free, university tuition is an attainable goal," Voice of the City by Omri Haiven, September 12). I wish I could go back and tell my high school self to decide/test out on a career path before applying to university.
My BSc I went for right out of high school was too generic and near-useless to me. When I went back later for electrical engineering with a co-op program after, it opened up many doors. We as a society heavily push university education on most high school students with no end goal in mind, when a specialized certificate/diploma program would actually be more beneficial to many people. If university wasn't the be all, end all to most Canadian students, we could see more lower-cost, more specialized, quality training/certificate/diploma programs open up.
—posted by Cory Baillie at thecoast.ca
---
Trail of lakes

On August 27 you published two articles requiring some clarification ("Three councillors and Halifax Water representative failed to tell citizens' group about sewer proposal" and "Most COLT users don't know of sewer project," Reality Bites blog by Tim Bousquet).
In your first editorial, you state that "Councillors Linda Mosher, Russell Walker and Reg Rankin and Halifax Water manager Barry Geddes all knew about the project but failed to tell the Chain of Lakes Trail Association." This is incorrect. COLTA was aware of the possibility that the Chain of Lakes Trail would be used for the sewer---we had been given a presentation and notified, for instance, of bore hole testing. However, it made sense to wait until HRM Council approved the recommendation before going public.
You had also stated that the "Halifax Water manager" was merely "a liaison to the citizens' group." Barry Geddes has been an ex-officio member of COLTA since 2009. Our bylaws do not preclude members who do not "...live in the immediate vicinity of the trail, defined as within the former council districts the trail travels through." People living outside of this area can serve on the board if approved by COLTA.
It is not true that "COLTA is an on-again/off-again group first created in 2009." Since inception, we have met regularly and have never disbanded. However, it is true that a "default for non-payment" to Joint Registry of Stocks occurred in May 2012 and we are listed as "reactivated in October 2012." As a new group with a number of personnel changes, we have had our share of growing pains but have been a continuous presence, despite the impression given by the rather cryptic legal record kept by Joint Stocks.
Contrary to your claim, organizational changes were made in the prescribed manner, at our annual general meeting of June 6, 2013. Since then, our capital, maintenance and events committees have been active and met a number of times. We also have trail patrol wardens, trained by the Nova Scotia Trails Federation, who do regular trail patrols.
As for your second article, a number of efforts have been made to inform the public and more are being planned. COLTA representatives are meeting regularly with Halifax Water in order to plan and execute stakeholder involvement, which will include open houses and other means of communication.
—Lorne Logan, president, Chain of Lakes Trail Association