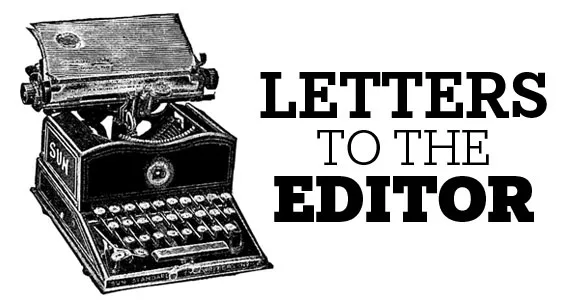 Crosby and Trump
Deeply disappointing to see this from someone who is not just a prominent Nova Scotian, but the de facto face of hockey in the eyes of many.
—Owen Smith, @derficusrex
Sid opens his mouth and Trump sticks his bird right in there.
—W Hopkins, @brainwrinkler
Slow news day, huh? Just outrage farming. If more people in the US were as apolitical as Sid, maybe the political situation wouldn't be so broken! The Coast is contributing to the problem.
—Devil's Advocate, @ScotianSatan
Wow! @penguins and Sid just lost a fan in me. This is no time to be neutral. History will not be kind. Sid is no longer a "kid" No excuses!
— Jennifer Fox, @harlickjen
Sid opened his mouth one time too many...he is dead wrong.
—Bay_Bye, @BayBye201
So jealous they get to meet God Emperor Trump.
—Sean Shadilay, @sean_shadilay
Disappointing. NHL primarily white/NFL primarily black. Nothing more to say.
—Alexandra, @MasseuseMama
Freedom of phobia
The Trudeau Liberals conveniently neglected to define "Islamophobia" in their "anti-Islamophobia" Motion 103, perhaps to broaden the net. But at first blush, Islamophobia means fear of Islam. Now, fear may be real or imagined, rational or irrational. But the state is guilty of egregious overreach if it seeks to marginalize (or worse, criminalize) fears. Besides, it is impossible to legislate away people's phobias.
We can all agree that it is wrong to steal from, cheat, commit violence towards, vandalize the property of or deny equal rights before the law to Muslims, or any other group or individual. But M-103 is redundant, given that our justice system already addresses these problems. A greater concern is that a motion like this might ultimately evolve into a law criminalizing speech. At the very least, it seeks to impugn, marginalize or shame into silence anyone with the temerity to criticize Islam.
All speech is protected in a truly free society, including that which is stupid, outrageous or offensive. Indeed, freedom of speech and expression is guaranteed in our Charter of Rights and Freedoms, and any motion contravening our Charter must be shelved forthwith.
—Kris Larsen, Halifax
Correction
On November 26, 2009, The Coast started using a spiffy new graphic with the online version of Rob Brezsny's "Free Will Astrology" horoscopes. Except for a few times we just forgot, that graphic ran on every "Astro" for the next 407 weeks. Until last week, when a sharp-eyed reader noticed Brezsny is spelled "Breszny" on the image. We fixed the pic on the September 21 edition, and we're actively figuring out how to replace them going back to 2009. In the meantime, we offer hundreds of apologies for this fault in our stars.
Dead letter office
Snippet from a recent letters to the editor submission we will not be publishing.
"Like most Australians, my knowledge of the US presidential system comes mostly from TV shows, both fictional and factual."