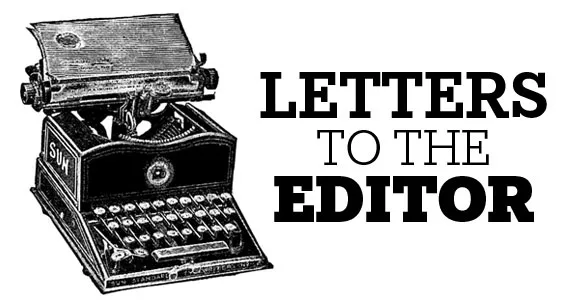 Landlords & weed
I read your article on apartments' strict policies on pot smoking ("Cannabis patient worried about finding a place to rent in Halifax," The City story by Sandra C. Hannebohm, August 9). Do not expect any sympathy from me. I know people who suffer from sciatic nerve problems or fibromyalgia, but I do not see them toking up the chronic. Marijuana does not cure anything, it is merely sweet forget. I know people who get migraines from secondhand marijuana smoke: Do they have a right to be without pain, too? Marijuana seems to be the product of vulgar, sickly, needy and high-maintenance people who would rather wallow in misery or beg for quick fixes. We are better than that. —Allistair Fraser, Halifax
As a medical cannabis patient myself, I can also attest that there are other ways to ingest medical cannabis than smoking. Vapourizing, edibles and oils are all shown to typically be more effective for physical pain than smoking cannabis. CBD oil is known to be particularly effective in both trials and the lived experience of myself and other patients who use it for pain relief. Smoking is also one form of ingesting cannabis that is actively detrimental to health, as it compromises lung health. I am confused as to why the patient interviewed cannot find another way of taking their medicine that would be equally or more effective for their health than smoking, and would not cause issues with potential landlords. This article has left me with more questions and confusion than a sense of having been informed. —posted at thecoast.ca by Morgan Dambergs
This is an unfortunate reality of prime minister Trudeau's "legalization." We will have more laws which will mean more jobs for police, bylaw enforcement and likely corrections officers. True medical patients who fought for the right to medicate (which was finally granted in 1998) will suffer more than ever because of these "new" laws. Before legalization, landlords were afraid of how human rights tribunals would accept this; now they get carte blanche to rid themselves of ALL smokers, both medical and recreational as well as tobacco. Legalization is only benefitting ex-cops, ex-politicians and friends of the aforementioned, while legitimate patients suffer. The sad part is this is just so Trudeau could get elected, and little Johnny could say "I get to smoke a joint before going to get hammered at the club." —posted by Wayne Robillard
Settler nonsense
I read in a recent Coast of a ceremony "in honour of water protectors and land defenders" to be held at Point Pleasant Park. Halifaxritual.com said that this ceremony with someone named Starhawk, was to "strengthen connections between settler and First Nations communities."
I know that Mi'Kmaw elder Dorene Bernard hosts an annual Water Walk at Point Pleasant, so I thought this might be the same thing.
When I got there I saw a few familiar faces from the non-Native Halifax environmental and social justice scene, but mostly non-Natives I'd never seen before dressed up with fairy costumes and flowers going around smudging each other. Where were all the Mi'Kmaw warriors? The rest of the people actually involved in protecting the water? Who are these people in fancy costumes? Where are they when it's time to block the roads or hand out leaflets? Is there some reason this isn't just a textbook case of appropriating Native culture to have a party?
This is not the first time Starhawk—who lives in California—is coming in uninvited and leading ceremonies that don't feel quite right. At the G-8 meetings at Kananaskis and more recently at Standing Rock, Indigenous people had issues with her and her camp followers not respecting their authority in their own territories.
This event didn't feel to me like something that brings our communities together. I think it sets us back and actally harms the genuine relationships that people are trying to build, because it treats Indigenous ceremonies and medicines disrespectfully. As somebody who wants to respect the original people here and their cultural integrity, as well as their traditional stewardship of the land we all live on, I just feel icky about this Starhawk thing. It gets harder and harder to say "not all non-Natives" are like that when this keeps happening. —Name withheld by request, Halifax