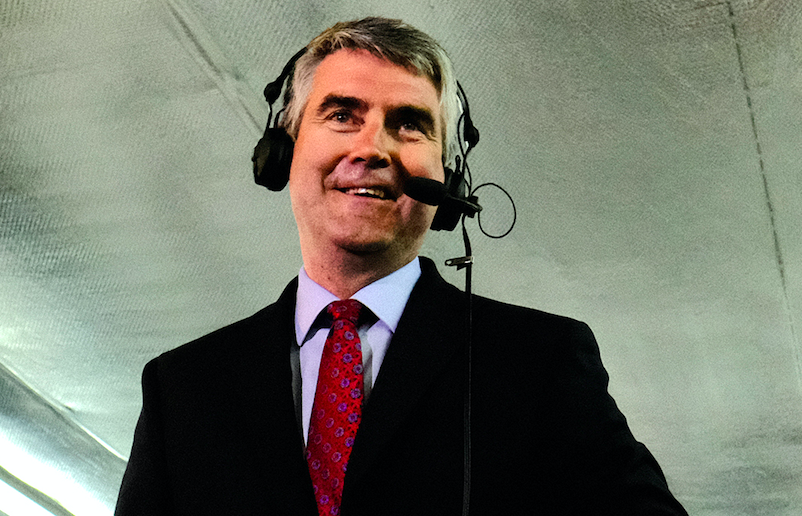 TED PRITCHARD
Premier Stephen McNeil on election night.
The Liberals started their re-election campaign promising decisive new actions on environmental policy: Implementing the party's cap-and-trade proposal, holding another review on forestry and clearcutting, legally protecting our coasts and passing a Biodiversity Act.
Now that Stephen McNeil's government has won a second majority, environmentalists are waiting to see how quickly the Liberals follow up on those promises.
Despite trumpeting progress on renewable energy, this government has sat on the laurels of previous governments, having yet set emissions-reduction targets for 2030 despite remaining one of Canada's three worst emitters per capita. Now, to appease federal politics, it's rushing to create a cap-and-trade system in months. Other jurisdictions took years.
"The consultation process was extremely quick," says Brendan Haley, a Dalhousie University clean-energy economics researcher. The result seems to indicate a less-than-committed provincial government, says Haley, which has set the carbon price too low and emissions cap too high.
Rather than partner with other provinces, cap-and-trade will create a tiny, unpredictable and volatile market for Nova Scotia emissions and a significant administrative cost
for
taxpayers.
Meinhard Doelle, a Dalhousie law professor specializing in climate change, was also critical of the Liberals' proposal when it was released in March, blogging that it "seems designed to help the province meet the minimum [greenhouse gas] emission reduction obligations under the Pan-Canadian Framework [on climate], while minimizing any impact on Nova Scotia's economy, good or bad."
That Pan-Canadian Framework, initiated by Trudeau, would enact a $10 carbon tax for Nova Scotia—increasing to $20 in 2019 and 
$30 in 2020—if the province fails to create a cap-and-trade system by 2018.
As
Doelle
writes, "...the $10 per
ton
tax will barely be noticed...in comparison to seasonal fluctuations in the price of fossil fuels."
Both
Doelle
and Haley suggest letting the federal government put that tax in place and absorb the accompanying administrative cost until a proper system can be designed.
Experts have also
criticized
the Liberal promise to "appoint an independent expert to review our forestry practices." Public opinion polls conducted by Corporate Research Associates for the Ecology Action Centre found 94 percent of Nova Scotians favoured a ban or restrictions on clearcutting.
"We've already had an exhaustive review
for
the natural resources strategy and extensive consultation," says Mark Butler, a director with the EAC. "Implement those rather than seek a magic way out."
Butler is a little happier about the Liberals promises to enact a Biodiversity Act and legally protect the coasts. The Liberals promise "stakeholders and the public will be consulted to ensure that we find the right balance" and that coastal protection will be based on mapping data collected in recent years.
"We've been asking for a coastal protection act for a long time," Butler says. "The current lack of protection sets us apart from other coastal regions. We hope to see that happen within a year."
There aren't a lot of details, but Butler says if the Act has any teeth it could be useful. "They can [use it to] address clearcutting, enact a provincial endangered species act, et cetera."
The Liberals promised the act would "improve protection for our forests, lakes, animals, plants and citizens by better coordinating existing legislation such as the Wildlife Act, the Forests Act, the Parks Act, the Environment Act, the Minerals Act and the Crown Lands Act."
Butler is optimistic about the next four years, despite a lacklustre performance during the Liberals' first term. But environmentalists' patience is limited.
"The next four years can't be like the last four," Butler says. "Or they will have no credibility left."