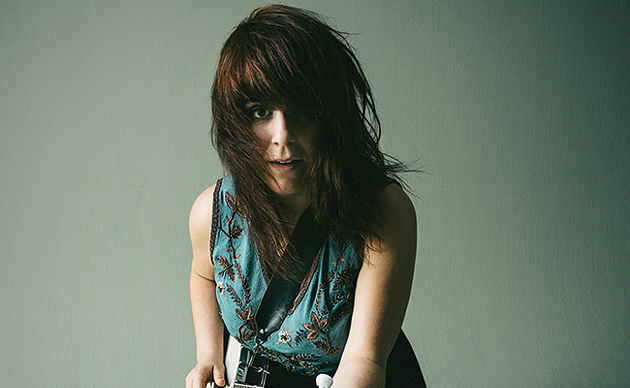 Lisa LeBlanc w/Quiet Parade
Saturday November 4, 8pm
The Seahorse Tavern, 2037 Gottingen Street
$15
Lisa LeBlanc's been thinking a lot about high school lately. After all, it is autumn, the season of nostalgia. Walking through curling fallen leaves back in her hometown, just last week, she found herself back in the garages of her youth, playing favourites like CCR and The Traveling Wilburys, jamming with a handful of friends from those tender early years. "It's very humbling," LeBlanc says. "There's no bullshit."
This scene: Roaming around Rogersville, New Brunswick ("...a population of 50," LeBlanc says, chuckling) is in stark contrast with the life the Acadian musician has become accustomed to. Possibly responsible for the birth of the term "trash folk," LeBlanc may not receive more than a nod of friendly recognition in the grocery store of her hometown. But in Europe, she's famous.
Her self-titled album, the first of three from the singer—who writes her songs in both English and French, on banjo and guitar—sold 140,000 copies.
LeBlanc's music draws on Gillian Welch, Yves Montand, Ben Lee, a million French artists and maybe, from a little closer to home, B.A. Johnson. There is incisive vulnerability and insight—hidden in songs about Kraft Dinner—atop deceitfully talented playing.
LeBlanc toured Europe last summer opening for The Strumbellas, though over there, she already has a following of her own. (She plays the Seahorse on Saturday.) Under duress, she'll admit her fantasy playbill would be alongside the late Tom Petty. "He just seems like a nice guy from Florida!" she says. "You just wanna be his buddy. He writes great songs. They're so simple...simple and great."
LeBlanc seems to have unintentionally described her own cache. This spring, she's got a tour of the US and Germany booked. But she'll sooner tell you about the concert she's preparing for back home, in Rogersville, where she hasn't performed in eight years.
She'll rejoin her eighth grade guitar teacher, Norm, who she sought out on that trip home last week. They'll play, just like she used to, in a bar, to faces in the crowd, who recognize her from before she was famous. They'll do covers: "Proud Mary," "Handle With Care," the classics. "Coming back home," she says, "it's the greatest thing on earth."