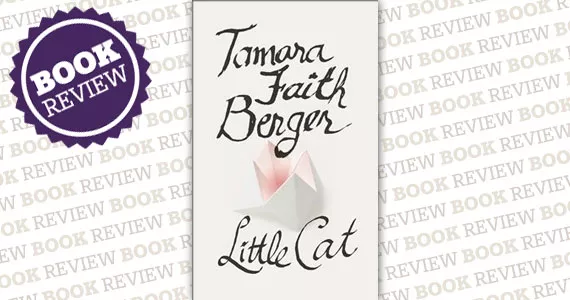 "I heard someone say that once a girl opens her legs she can never close them again." Fans of Berger's award-winning
Maidenhead
will (sort of) know what to expect with Little Cat, a collection of the author's first two novellas,
Lie With Me
and
The Way of the Whore
. In the former, the reader is made the voyeur on the dalliances of a self-proclaimed "slut." Since slut shaming is the discourse du jour, this perspective is not just taboo, but necessary. Although at times Berger seems to jump off the deep end in pursuit of shock value, there is a powerful story here amidst the rubble of a tragically probable protagonist, providing a vastly entertaining, if not troubling, narrative.
The Way of the Whore
is a powerful story from the point of view of a dancer-turned-sex worker. I much preferred this striking coming-of-age story, and fans of
Maidenhead
will too.