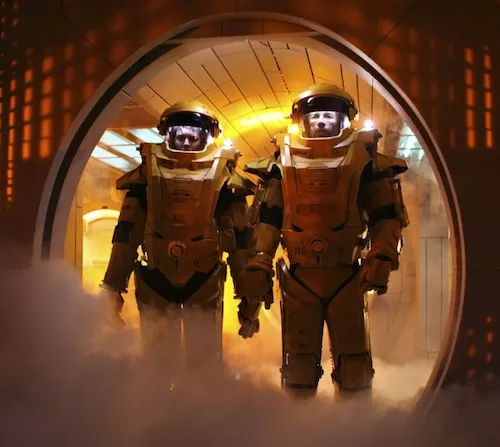 Brigs in space: Lockout finds its place on the space-crime continuum.
An ex-CIA operative's only chance for redemption is to rescue the president's daughter from rioting inmates inside a high-tech prison. In space. Luc Besson co-wrote this high-concept action flick, which aptly blends its futuristic setting with tense action scenes. Thankfully, the movie about a space prison doesn't take itself too seriously. Murderous inmates and secretive political suits alike get to crack jokes, while Guy Pearce's CIA operative undercuts the violence with bitter sarcasm. Maggie Grace (
Lost
) holds her own as a spitfire first daughter, while Peter Stormare (
Fargo
) gets to chew some scenery as the delightfully slimy head of the Secret Service. Yes, you've seen these characters and this story before, but a novel setting and clever directing pays off. Besides, it's
Die Hard
in space, what more do you want?