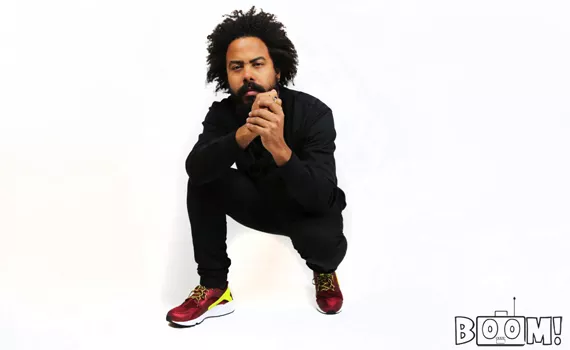 "It's easy to get lazy as a DJ, especially when you play three nights a week in the same environment to a drunk crowd," says Halifax's DJ Tom Fleming, 2013's Red Bull Thre3style winner and house DJ for The Dome. On Thursday, with Mixre and DJ Savoury, Fleming will open for one of Diplo's dance-hall DJ dudes from California, Jillionaire, at The Toothy Moose. It'll be a night of inspiration.
"I am really excited to open, I've been a huge Major Lazer fan for years now, and I play at least one or two of their tracks most nights when I DJ," says Fleming. Since 2009, Major Lazer has been mixing and re-mixing club tracks for booty-bumping live shows. The crew even produced Snoop Lion's Grammy-nominated reggae re-birth album Reincarnated. On his own with Feel Up Records, born in Trinidad, Jillionaire adds Caribbean sounds to trap and rap hits, creating fresh jams to vibe out on.
"Hearing new and creative mixes like that keeps me excited about DJing, and naturally makes me want to practice for fun," says Fleming. "I think what keeps me inspired is my love for what I do. I get a type of high when I hear a cool or creative transition from one song to the next, and I know the ultimate high would be performing cool or creative mixes live in the club, getting to see the crowd's reaction."
Fleming plans to compete again the Red Bull Thre3style contest after hitting the finals last year in Calgary, where over 1,500 people watched him spin and loop with the best of them. "The battle itself was so intense, but it gave me the opportunity to show people my technical and creative side of DJing that I don't get to show off very often," he says. Plus, so much of a DJ's success depends on crowd atmosphere.
"I'm going to bring lots of energy to this party!" says Fleming, who's planning a unique set for the show. "I'm stoked enough for the show, but opening up for Jillionaire puts the icing on the cake."
---
Jillionaire w/DJ Tom Fleming, Mixre, DJ Savory
Thursday, March 6 at 10pm, $20
The Toothy Moose, 1661 Argyle Street
http://www.surefireevents.ca/